Kyle Shanahan Talks About the Time When Washington Missed Out on Drafting Russell Wilson
Published 05/05/2021, 8:38 AM CDT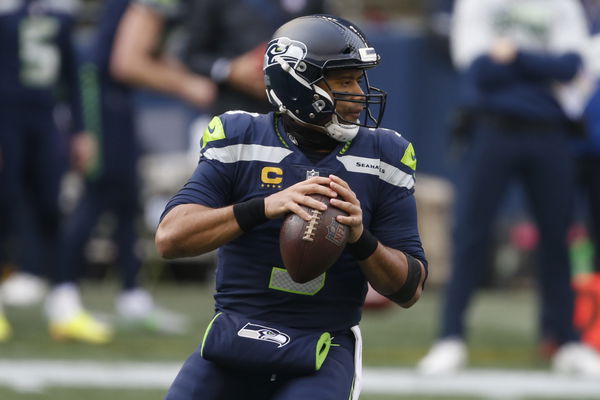 ---
---
The NFL Draft has seen many players over the years exceed their expectations. Several picks made from the 3rd-round and beyond have achieved Super Bowl success. Some of them being Tom Brady, Shannon Sharpe and Russell Wilson. 
ADVERTISEMENT
Article continues below this ad
Wilson was drafted by the Seattle Seahawks back in the third round of the 2012 NFL Draft. Drafted 75th overall, the quarterback has gone on to get eight Pro Bowl nods and a Super Bowl ring with the Seahawks franchise.
Incidentally, the Seahawks' Super Bowl XLVIII triumph was also their first win on the biggest stage. But given some recent revelations, it seems history could've played out very differently. 
ADVERTISEMENT
Article continues below this ad
WFT were close to drafting Russell Wilson 
San Francisco 49ers Head Coach Kyle Shanahan recently appeared on the Rich Eisen Show to talk about his team's draft. But in between the conversation, Kyle talked about the time when he was offensive coordinator for the WFT while his father Mike Shanahan was the Head Coach.  
Talking about evaluating QBs, Shanahan said that back in 2012, the franchise was very much interested in drafting Russell Wilson.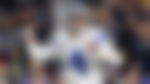 "I remember in Washington we already took RG3 and Kirk Cousins I ranked as the higher guy," Kyle Shanahan said. "Before we made that trade, I wanted to take him in the second round. My dad loved Russell Wilson and he planned on taking him in the fourth round.
Shanahan here refers to the trade made by the team to draft quarterback Robert Griffin III with the second overall pick. But Shanahan maintained that the team were keen on drafting Wilson.
"When we took Robert, he told me all along if Russell Wilson was there in the fourth round — he was going to take him."
While Griffin's career was cut short by injuries, Wilson excelled and dominated the league.  
ADVERTISEMENT
Article continues below this ad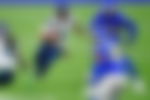 "Russell was gone by then, so we're sitting there on the clock. My dad goes 'I'm gonna take Cousins," Shanahan said. "I was like 'Dad, why the hell are you taking Cousins.' He said you had him ranked so high and we love him as a player."
The WFT ultimately landed Cousins and Griffin in the draft while the Seahawks won the Super Bowl the very next year after drafting Russell Wilson. 
ADVERTISEMENT
Article continues below this ad