Kyle Van Noy Looks to Clear the Air With New England Patriots Teammate Cam Newton Following Spat Last Season
Published 03/25/2021, 7:45 AM EDT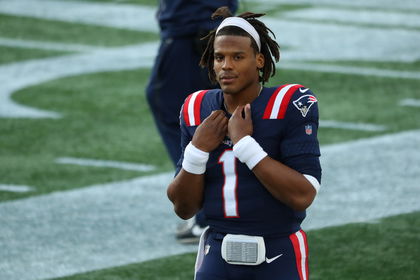 ---
---
The New England Patriots and Miami Dolphins have always shared a sense of rivalry owing to the fact that they belong to the same division. Over the past two decades with Head Coach Bill Belichick, the Patriots have dominated the division.
ADVERTISEMENT
Article continues below this ad
But the franchise had an uncharacteristically poor season in 2020. Finishing behind the likes of the Buffalo Bills and Miami Dolphins in the AFC East, the team failed to make the playoffs.
However, when it comes to head-to-head bragging rights, the Patriots and Dolphins shared a win apiece. But during the two sides' first meeting in 2020, things got a little bit heated.
ADVERTISEMENT
Article continues below this ad
Once the game finished 21-11 in favor of the Patriots, a scuffle broke out between some of the players including Patriots QB Cam Newton and then Dolphins linebacker Kyle Van Noy.
Van Noy who was earlier a Patriots player had joined the Miami Dolphins for one season in 2020. Now back with the New England Patriots, Van Noy is looking to leave all hard feelings in the past.
Van Noy looking to make amends with New England Patriots QB
Van Noy, who has returned to his previous franchise on a two-year deal, said that he's keen on talking things out with his new QB.
"Of course. Of course. I want to talk to Cam," Van Noy said during a video conference call.
Van Noy even said he's willing to pick up the tab while the two talk things over dinner.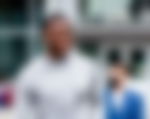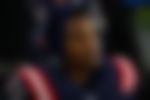 "I feel like me and Cam have similar mindsets and that's to win. I'm excited to work with him. I've heard nothing but good things. I think everybody is going to be excited after hopefully we have dinner — I'll pay for it — and just get to know each other better," he said.
"I think it's a good rivalry. Everybody knows everybody. People have played on both sides. So it's going to be good," he added.
When questioned further about the trash-talking, Van Noy said it's all just a part of gridiron football.
ADVERTISEMENT
Article continues below this ad
"I mean, it's part of football… I think everybody blows it out of proportion when there's trash-talking in football. It's part of the game. Some players are better than others.
Some have terrible jokes, some have good ones. Some can get under skin, some can't… I don't think anyone takes it personal. If they do, that's their deal," Van Noy added.
With the Van Noy not looking to harbor any bad blood going into the new season, do you feel this new look Patriots side can make it back to the playoffs in 2021?
ADVERTISEMENT
Article continues below this ad