Kyler Murray-Arizona Cardinals Situation Continues Building After QB's Agent Declines to Comment
Published 02/09/2022, 9:11 AM EST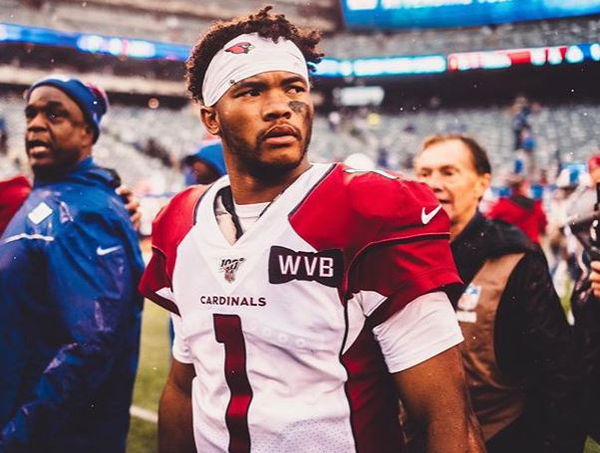 Arizona Cardinals quarterback Kyler Murray has drawn some attention on Monday. The 24-year-old quarterback has deleted all of his posts on Instagram. Many have wondered why he would do such a thing?
While looking for answers, journalists are reaching out to people close to Murray. One person they tried to talk to was his agent. When asked about why Murry has cleared out his social media, the agent refused to comment. People are still wondering and speculating possibilities behind the actions of the QB. What exactly does this mean? 
ADVERTISEMENT
Article continues below this ad
Kyler Murray's agent refusing to speak on the matter
National insider for the NFL Ian Rapoport has covered many stories regarding the league and the players over the years. He is always on the top of every matter regarding football. Rapoport is one of the most trusted reporters with football news. 
Ian is covering the social media 'cleanse' by Kyler Murray as well. He said when a football player deletes something, it is random or for just fun. There is always a meaning behind it. The reporter will not rule out the possibility of a meaning behind the actions of the Cardinals quarterback. Rapoport tried to get some answers for the fans. He reached out to the agent of Kyler Murray. But the agent straight up refused to comment.
Kyler Murray's agent on the deletion of everything #Cardinals related on Murray's social media: "No comment."

— Dov Kleiman (@NFL_DovKleiman) February 9, 2022
Silence is deafening and Murray's agent will clearly not give us any hints about what is going on with the quarterback currently. All we can do is guess or speculate about what is the meaning of this. With each passing hour, fans come up with more and more conspiracies. Some say it is for the release. Some say it is for a contract extension. But nobody knows for sure.
Why could Kyler Murray have deleted his posts?
ADVERTISEMENT
Article continues below this ad
 

View this post on Instagram

 
The contact of the quarterback with the Arizona Cardinals is about to expire. He will soon have to negotiate with the club again. But will he sign another contract with Arizona?
ADVERTISEMENT
Article continues below this ad
Recently, after the retirement of Tom Brady, there is a spot open in the Tampa Bay Buccaneers. Kyler Murray is the number one favourite of the fans to replace the GOAT in Tampa. Could this be Murry's way of letting everyone know he wants out of the Cardinals? Unless we hear from his agent or Kyler himself, we cannot be too sure.