"Kyler Murray is One of the Most Dangerous People"- Arizona Cardinals Coach Lauds Quarterback
Published 09/21/2020, 5:01 PM EDT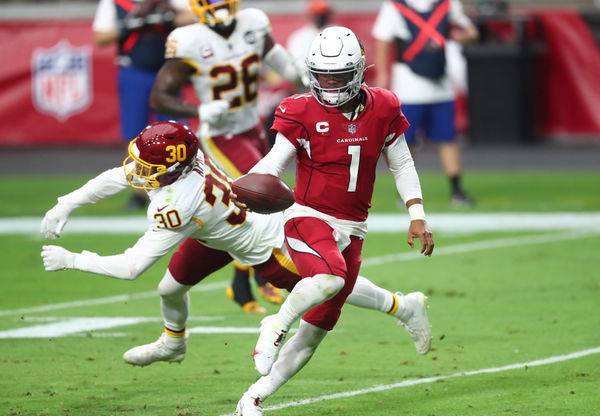 ---
---
Sunday saw yet another outstanding performance by Kyler Murray. The Arizona Cardinals starter led his team to their second consecutive victory of the season. Murray threw for 286 yards and completed one passing TD as the Cardinals bested the Washington Football Team by a 30-15 scoreline.
ADVERTISEMENT
Article continues below this ad
Murray also rushed for 68 yards and registered two rushing TDs over the weekend. Head Coach Kliff Kingsbury was overjoyed by his team's collective display against Washington.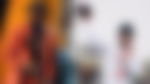 ADVERTISEMENT
Article continues below this ad
Kyler Murray leads the Cardinals to the second consecutive win of the season
Here's what Head Coach Kliff Kingsbury said about starting quarterback Kyler Murray after last night's win over Washington.
He said, "I've watched that since he was 15 years old. He is one of the most dangerous people probably in the league when he's in the open field like that, and he is as elusive as anybody, and that's a weapon.
"He's just got to be able to protect himself, which he does a good job of," Kingsbury told ESPN earlier.
Arizona Cardinals' new recruit, DeAndre Hopkins, was also in awe of Murray's displays over the first two games of the season. Here's what the former Houston Texans star said about his quarterback.
"He adds a different dynamic to this offense where he can go and score from 20, 30 yards out. It's something that is hard for defenders to be able to attack when you have a quarterback like that that is looking to score and not just getting first downs."
DeAndre Hopkins singles out Murray for special recognition
ADVERTISEMENT
Article continues below this ad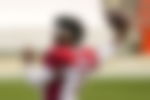 "And, also, when he's running, he's looking to throw. As you seen today, the touchdowns that he had, obviously, it was defenders right there in front of him and he made a move or two, and went in for a touchdown," Hopkins added via NFL Network.
The Cardinals will now face-off against the Detroit Lions at home in Week Three. Following that, they take on Teddy Bridgewater's Carolina Panthers a week later. The Cardinals will kick the game off as favorites in both those games and should establish a 4-0 record by the end of Week Four.
ADVERTISEMENT
Article continues below this ad