"Kyler Murray Was a Negative" – Analyst Gives Scathing Assessment of Arizona Cardinals Quarterback
Published 10/23/2020, 7:30 AM EDT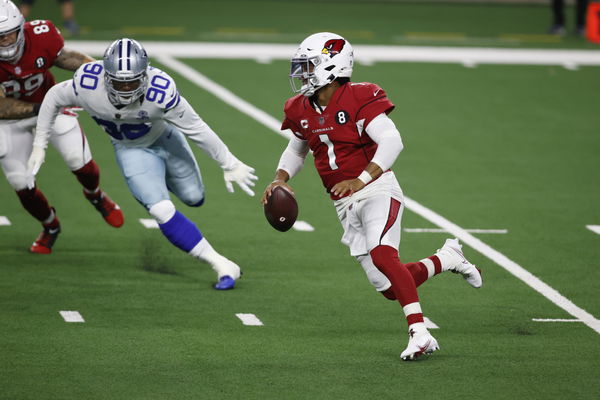 ---
---
Kliff Kingsbury's Arizona Cardinals comfortably outplayed the Dallas Cowboys in Week 6 in the absence of the enigmatic Dak Prescott. The likes of DeAndre Hopkins, Larry Fitzgerald, and Budda Baker were productive on the weekend.
ADVERTISEMENT
Article continues below this ad
However, star quarterback Kyler Murray had a rather 'off day' at the office on Sunday.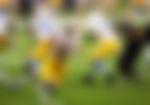 ADVERTISEMENT
Article continues below this ad
 NFL radio show host goes on a lengthy rant against Kyler Murray
FOX Sports radio host, Bill Maller, is known for his unfiltered criticism of football players and games. Despite the convincing 38-10 win over the Cardinals, Maller went on an explosive rant as to why Kyler Murray needs to do better in order to justify the praise he's getting.
He said, "There is this perception that clearly Kyler Murray played an amazing game, he did not. I was taking some blowback from some of the Kyler Murray sycophants who were like, 'Hey you call him Alligator Arms, what is up with that? The guy won the game. They won 38 to 7, 38 to 10, whatever the final was.'
"I was not impressed with Kyler Murray … Kyler Murray was not the reason that the Arizona Cardinals won that game. In fact, Kyler Murray was a negative for a good chunk of that game.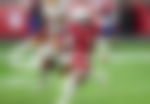 "People seem to overlook this because they won the game and that is what happens and we move on and we just focus on the Dallas Cowboys.
"He was not great. They won the game. Kyler Murray was alright, he had a couple of big plays, that's it," Maller said on the show.
Former Heisman Trophy winner Murray still demanding more from himself
The young Cardinals quarterback is recognized as a dual-threat quarterback second only to reigning NFL MVP, Lamar Jackson. Murray has thrown for 1,487 yards this season with 10 TDs to his name. In addition to that, he has also rushed for 370 yards with 6 rushing TDs from 6 games.
Here's what the former MLB first-round pick said after the win over the Dallas Cowboys in Week Six.
"A couple of little things earlier in the game, if we detail those things up it's probably a catch. couple of those bad throws on me, I was tired, which obviously can't happen.
"And then I missed him, I had the opportunity, he ran a go (route) and if I had thrown it better it probably would have been a TD and we would all be happy right now. So I got to be better.
ADVERTISEMENT
Article continues below this ad
"We can still be a lot better. Starts with me. A lot of me is frustrated right now. It wasn't as good as it should have been. Just wasn't up to my par, to my standards," Murray said earlier this week via AZ Central.
The Cardinals are on a 4-2 record at the moment. They are scheduled to play the Russell Wilson-led Seattle Seahawks this weekend. The Seahawks sit atop the NFC West Division table above the Cardinals.
A commanding display against a strong team is exactly what Murray needs to do in order to silence his doubters.
ADVERTISEMENT
Article continues below this ad