LA Rams Head Coach Sean McVay on What QB Matthew Stafford Brings to the Franchise
Published 04/17/2021, 9:42 AM EDT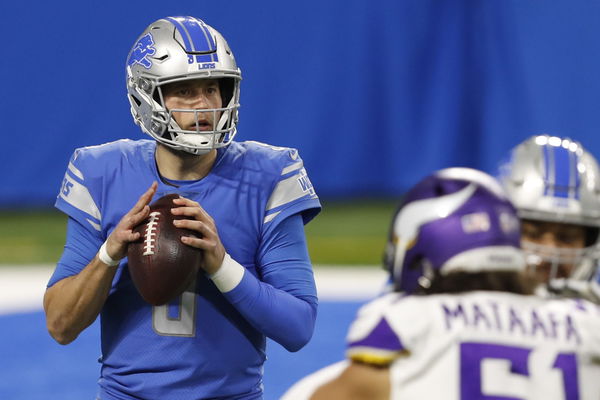 ---
---
The first bumper deal of the 2021 NFL offseason season took place before the 2020 season even ended. Days before Super Bowl LV, the LA Rams had announced that they had agreed to a deal with the Detroit Lions for QB Matthew Stafford.
ADVERTISEMENT
Article continues below this ad
The deal saw the Rams let go, QB Jared Goff, a 3rd-round pick in the upcoming draft and 1st-round picks in 2022 and 2023.
Stafford has been around for long and has been viewed by many as a talent potentially wasting his prime with a franchise as cursed as the Detroit Lions.
ADVERTISEMENT
Article continues below this ad
Now moving on to the LA Rams, Stafford has a team that made the Super Bowl just 2 seasons ago. Packed on the defensive end with players like Aaron Donald and Jalen Ramsey, the franchise has struggled to replicate the same form when it comes to offense.
Something that the LA Rams Head Coach Sean McVay feels Matthew Stafford will help address.
Matthew Stafford can elevate LA Rams offense
Appearing on the Rich Eisen Show, McVay was asked about what Stafford can bring to the Rams offense. And the Head Coach had a lot to say about his new quarterback.
"I think it's what Matthew Stafford brings to the table. When you do look at what he can do, you're able to act, execute, and activate your play actions, your movements, you know those things," he said.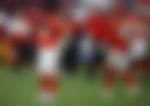 "But then when you get into the known passing, the third downs, the two-minute drills. The way that he's able to move and manipulate the pocket," he added.
McVay who himself played as a quarterback back in school said that Stafford does the things an elite QB is expected to do.
"When you're really playing that position, when you're asked to get through progressions, recognize, read, solve problems, protection wise. You're seeing him do a lot of those things."
Talking about how excited he is when it comes to coaching the quarterback, McVay hinted that one can expect the Rams to pull out a couple of new tricks next season.
ADVERTISEMENT
Article continues below this ad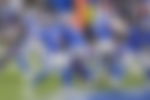 "He's got a lot of good film. And also a lot of exposure to different systems that ultimately, you'll see us, bring into our arsenal. Because it starts with the quarterback always with everything we do."
With the Rams getting themselves Stafford, do you think the QB can lead the franchise back to the Super Bowl?
ADVERTISEMENT
Article continues below this ad