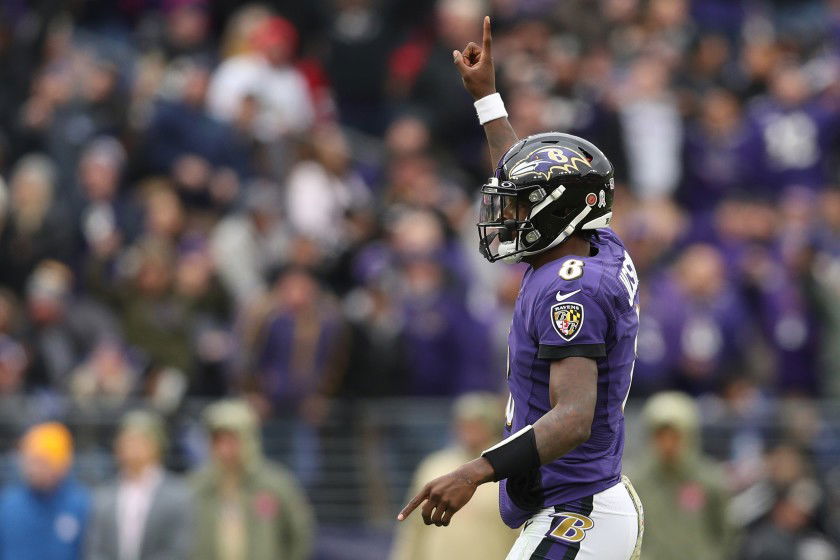 If there's any youngster who has too many expectations on his shoulders, it has to be Lamar Jackson. The Baltimore Ravens quarterback made it all the way up from being a rookie to an NFL MVP in a matter of just two seasons. Jackson ranks in a rare company, given that the 23-year old is only the second unanimous MVP in the history of the league.
Additionally, he is also the second-youngest footballer to be crowned the Most Valuable Player title. Interestingly, he marked just the fifth athlete in the NFL's history to become an MVP within his first two seasons. These accomplishments tell a lot about the potential of this young man. The moment he started for Baltimore Ravens, he completely transformed them.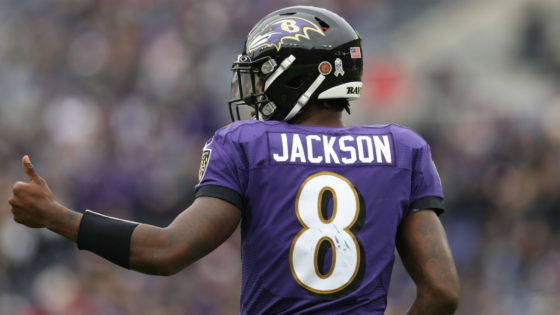 Lamar Jackson had his lows as well
Initially, his opponents found Jackson difficult to read. However, soon disappointment hit the Ravens after they lost their home playoff against the Los Angeles Chargers. It might be possible that rivals had understood Jackson's style of play. And they successfully handled him and blocked him during the game, which ensured that the Ravens choked in the playoff.
As time flows, would it be possible that Jackson's brilliance on the field starts fading away? Well, that topic is certainly something to debate over. Meanwhile, former Cleveland Browns and Philadelphia Eagles linebacker Emmanuel Acho believes that Jackson must get a playoff win soon because down the line, he might just start getting tired. And once he starts aging, Jackson might gradually lose his dominance on the field that he enjoys now.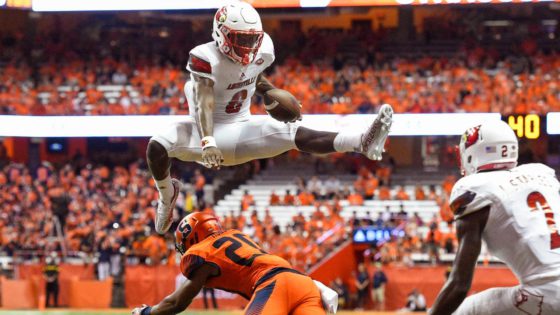 Lamar Jackson will want it sooner than never
On the TV show "Speak For Yourself", Acho said, "I would rather have eight great years of Lamar Jackson than fifteen years of Matthew Stafford… that's just me. I would rather your highs be higher. I am not the kind of guy that needs your traditional 6'5" traditional pocket passing quarterback. Again, that's just me. I'm a new-age kind of… with that being said, you've to understand your strengths and your weaknesses. And I understand Lamar Jackson. His style of play has a shorter window of success. If he's going through having a smaller window of success based on his style of play, which I love, then he has to have success sooner." 
Hear why @EmmanuelAcho thinks it is imperative that the Ravens get Lamar Jackson a playoff win soon, before he gets "too much tread on those tires": pic.twitter.com/Um0EwZZJUx

— Speak For Yourself (@SFY) July 3, 2020
https://platform.twitter.com/widgets.js
Everyone ages
According to the 29-year old, even players like Michael Vick's game changed as he continued aging, and Jackson is no exception to such law. He believes that the Ravens would want to utilize Lamar 's talent as early as possible before he starts getting tired.
He continued, "Now, let's put everything in check, Lamar Jackson is younger last time I checked than the number one overall pick in the previous draft. So it's not as if he is getting old and getting up there, that's not the case. But I have played with Michel Vick during his last couple of years in the league. I've played with Michael Vick with Philadelphia Eagles back in 2014. And I saw that it was a different Mike Vick than he was during his earlier stages. Now, Michael Vick… he progressed as a pocket passer but everybody knows how lethal Mike Vick was just because of how dangerous he was with his feet.
Acho did sound confident about Lamar's potential. He said, "Lamar Jackson has already progressed from year one to year two, as a pocket passer. We all know that. He will continue to progress, and what makes him an NFL MVP is that he can kill you with his arms and with his legs. So I need Lamar Jackson to get him one. The Ravens need Lamar to get him one (playoff win) and early, because you know sooner or later, when you get too much tread on those tires, you gotta take them to the shops."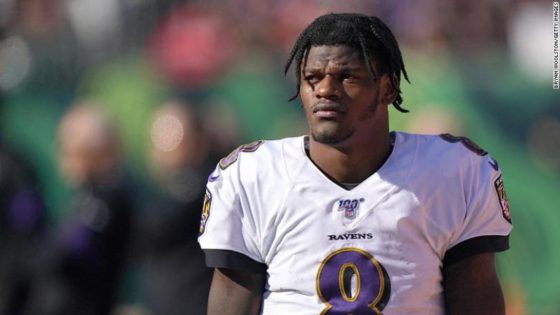 One season wonder?
Acho is certainly eager to see Jackson succeed sooner in terms of winning playoffs for his team. But he is only two years into his NFL career. He has a long journey to cover. It might be too soon to expect his dominance to fade away.
Understandably, all players experience highs and lows in their careers. The more they take advantage of their highs, the better accomplishments they achieve over time. And Lamar must have it in his mind. He would want to establish himself as a great quarterback. His start in the NFL was promising. The last thing he would want is to be remembered as a one-season wonder.