Lamar Jackson, LeBron James, Von Miller and More React to Odell Beckham Jr Leaving Cleveland Browns
Published 11/06/2021, 7:18 AM EDT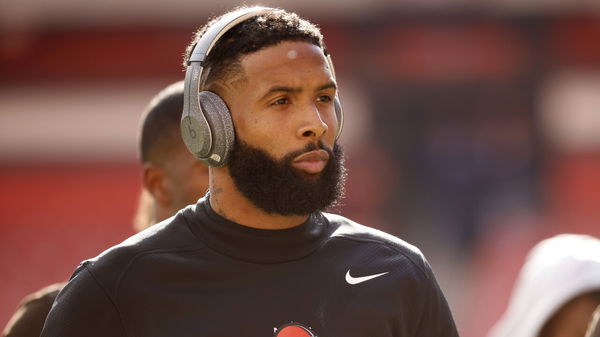 ---
---
Odell Beckham Jr being prematurely released by the Cleveland Browns over internal issues is one of the biggest news of the season that came as a shock to many NFL fans. However, it was not much of a surprise to those aware of the toxicity faced by the wideout in the Browns locker room.
For such fans, they knew this day would come, judging the trajectory of the relationship of the wide receiver with some of his teammates. And as the Cleveland Browns were excusing the three-time Pro Bowl receiver from practicing with the team, we expected that the franchise was planning something behind the curtains.
Cleveland Browns and Odell Beckham Jr part ways
OBJ was already prepared to leave the team before the transfer deadline on Tuesday. However, they did not release him until Friday, which was his birthday too.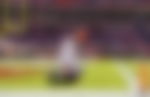 Prior to his release, the whole obscurity of the matter came up through OBJ's father after he took to Instagram to post a video of quarterback Baker Mayfield, seemingly not passing the ball to Beckham even on open plays. Following which, the NBA star LeBron James, a good friend of OBJ, also advocated for a #FreeOBJ tweet.
And after the official news of OBJ being released by the Browns, it set the Twitter on fire.
OBJ is up for picks
Players, analysts, and others related to the sport have been tweeting about OBJ day in and day out. Most of the people were wishing him a happy birthday, many supporting him, some inviting him to join their team and others scrutinizing him.
The wide receiver, though, had two rough seasons with the Browns, especially with Baker Mayfield, but Odell Beckham Jr is a big name in the NFL and his association with any team would just make things better for them. Although it is yet to be seen which team catches his fancy the most.