Lamar Jackson Makes a Request To the Legendary Tiger Woods After His First Attempt at Golf
Published 05/15/2022, 7:30 AM EDT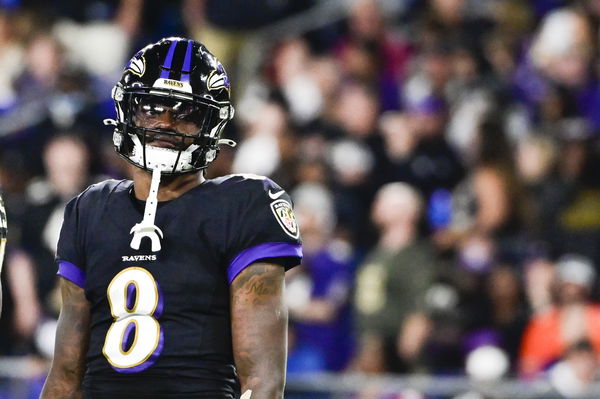 Baltimore Ravens quarterback Lamar Jackson recently took the grass for the first time in a long time, but not for what fans might expect. Jackson was trying his skills on the golf course and was suited to a T for the occasion. But appearances can be deceptive, as Jackson admits he needs help and was requesting the help of the golfing legend.
It appears the former league MVP was not given the best advice, and asking golfing legend Tiger Woods for help would be a great start. Woods is widely known in the world of golf as one of the best and most dominant golfers of his era.
ADVERTISEMENT
Article continues below this ad
So the Ravens QB will be in great hands as he learns the tricks and nuances of this beautiful yet complex game.
There is an urgent need for Woods' intervention after surfacing some concerning pictures of Jackson playing the game. The pictures on his Twitter account. They showed he was using the wrong golf club on the green instead of a putter. The mistakes were attributed to the disconnect with the sport. But with Woods, there is hope for the brightest young QB talent in the NFL before he steps on a football field in 2022.
Will Lamar Jackson drive the Ravens into new heights again?
The upcoming season could lead the Ravens back to their mesmerizing best following their activities this offseason. During the 2019 NFL campaign, the franchise was among the top offensive juggernauts in the league. Jackson was showing the NFL fans and teams how good he is with a football in his hand.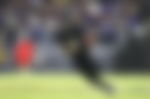 ADVERTISEMENT
Article continues below this ad
In 2022, things began rolling surprisingly, following the trade of star WR Marquise Brown in the 1st round of the NFL Draft 2022 for draft picks. However, the team was able to use it to pick up the top center prospect to come out in years in Tyler Linderbaum.
They used the draft to further fortify their offensive line for the upcoming season. It might spell a return to their dominant selves from 2 years prior even without a star WR.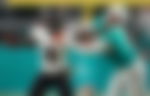 Last season gave clear indications for the franchise to strengthen their offensive line with Jackson's struggles on offense. But with the influx of new promising faces, Jackson might once again find his groove and the confidence from 2019. The return of the Ravens' running game with a rejuvenated Jackson and his new offensive line could mean special things. The Ravens fans would be counting for them to be competitive in the 2022 NFL campaign.
ADVERTISEMENT
Article continues below this ad
Watch This Story: Tom Brady vs Aaron Rodgers, Patrick Mahomes vs Josh Allen: Top 5 Must Watch Matchups of the NFL 2022 Regular Season