Lamar Jackson Receives Valuable Advice From Super Bowl Winning QB With Similar Attributes to Ravens QB: "Nothing's Gonna Happen If You Don't Perform"
Published 06/19/2022, 4:15 PM EDT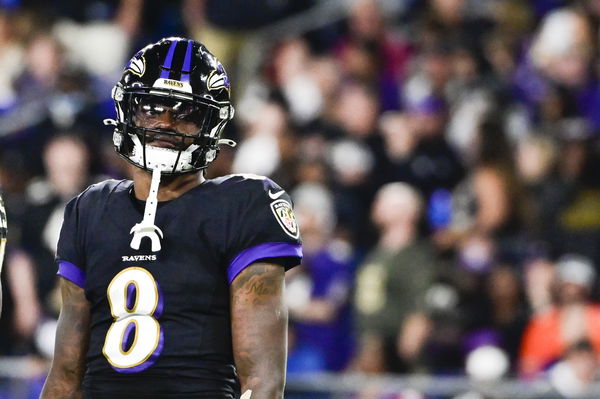 Former Super Bowl-winning QB Michael Vick offered some valuable advice to Ravens' star QB, Lamar Jackson. In an interview on the Rich Eisen Show, the host Rich asked him what advice would he give to Jackson. He pointed out that even though the Ravens are paying him, Lamar is not signing the 'dotted line'. Michael Vick asked the Ravens' QB to focus on the field and his game.
Michael Vicktold Rich Eisen, "I know Lamar. He is a smart man. He is a professional. And he has a team around him that's guiding him and giving him the right advice. For Lamar, it's about focusing on the field. Nothing's gonna happen if you don't perform."
ADVERTISEMENT
Article continues below this ad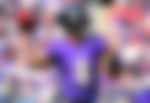 Lamar Jackson got caught up in some controversy when he did not show up to Ravens' voluntary OTAs. NFL enthusiasts and analysts pointed out that it is possible that he missed the OTAs since his rookie contract is about to expire.
What is the criticism following Lamar Jackson and his absence from OTAs?
However, Jackson responded to the criticism and on being asked about his attendance at the OTAs and the minicamp. He said, "Lamar wants to be Lamar Chris. This part of OTAs is Voluntary my Guy I will be there, just not on your watch it's probably other QBs not attending Voluntary OTAs either but since it's Lamar it's a huge deal. Find something else to talk about."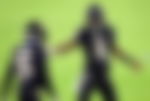 ADVERTISEMENT
Article continues below this ad
Additionally, Lamar cleared out the rumors over his potential absence from the minicamp by being present there. Following this criticism, Michael Vick told the Ravens' QB to focus on the game and that he might be betting on himself.
Moreover, he wants Lamar to be Lamar and not think too much about taking less money or more money.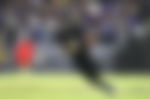 With his presence in the mandatory minicamp, Lamar definitely quashed rumors about him leaving the Ravens; since his rookie contract is expiring soon. He delivered a strong reply to his critics and received some valuable advice from a Super Bowl champion as well.
ADVERTISEMENT
Article continues below this ad
Watch This Story: Lamar Jackson hangs out with greatest American olympian of all time Micheal Phelps