Larry Fitzgerald Hails Odell Beckham Jr's Decision To Join The LA Rams
Published 11/20/2021, 3:49 PM EST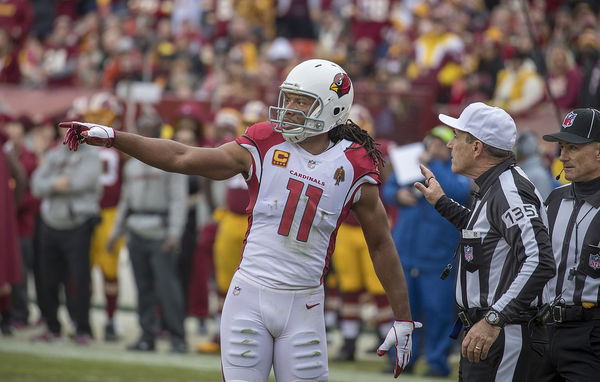 ---
---
Former Arizona Cardinals Wide Receiver Larry Fitzgerald has been making of late. While speculation have always been rife about the legendary receiver, he made news recently. The player in a recent interview, was asked about Odell Beckham Jr's transfer.
ADVERTISEMENT
Article continues below this ad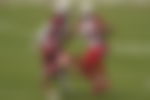 Larry Fitzgerald Reveals his talks on Odell Beckham Jr joining the LA Rams
ADVERTISEMENT
Article continues below this ad
The free agent hailed Beckham's decision and explained that he would've done the same as well. "Well, I think that Rams would definitely be one of the teams that I'd have considered if I was in his position. I like the Green bay play personally a little better. I mean, you get to go there for three-four months, lock-in, focus and don't have to worry about anything outside of the game," he said.
The Wide Receiver then highlighted why LA Rams is a good place to be in. "He goes out to LA. They have a really good team sitting in second place right now in NFC race. And they have a receiver in Cooper Kupp who is playing at an All-Pro level this year. Matthew Stafford, who can make all the throws in football and they have a really good defence."
Odell Beckham Jr flops in his first game for the Rams; partnership with Stafford criticised
Stafford appeared to be out of rhythm in the offence for the second week in a row, as several of his throws were off-target. He finished with 243 yards throwing, a touchdown, and two interceptions on just 26 of 41 attempts. It didn't help that several of his key receivers had a case of the drops at different times throughout the evening.
ADVERTISEMENT
Article continues below this ad
Stafford also appeared to have a misunderstanding with Beckham, who was making his Rams debut after signing on Friday. Stafford appeared to expect Beckham to continue moving deep up the centre of the field on a broken play, but he was delayed for a time. Due to this, Stafford's throw was thrown off, and Ward was able to put himself under the ball to make the pick.
ADVERTISEMENT
Article continues below this ad
Did OBJ make a mistake going to LA Rams?