Henry Ruggs III Thought the Ball Was in the Air 'Forever' Before Epic Touchdown
Published 12/07/2020, 9:43 AM EST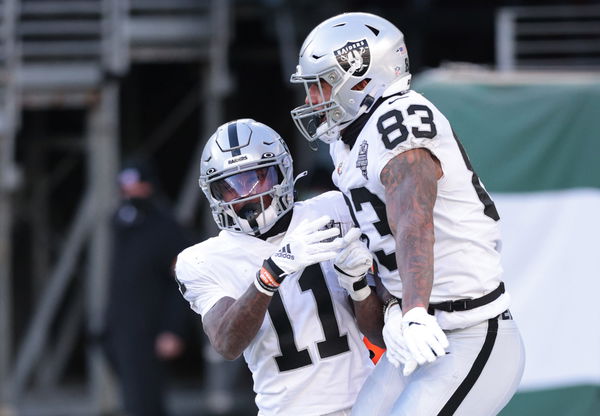 ---
---
On Sunday, December 6th, 2020, the Las Vegas Raiders and the New York Jets met for their pre-scheduled NFL Week 13 fixture. The Jets almost tasted the victory; however, the winds of change blew the game out of their grasp.
ADVERTISEMENT
Article continues below this ad
This sudden change was brought out by none other than the Raiders' wide receiver, Henry Ruggs III. The Raiders were down by 4 points and were almost half the field away from the end zone, but Henry came to their rescue.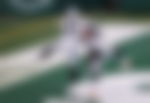 All lights on Ruggs and Derek Carr link-up for the game-winning play
ADVERTISEMENT
Article continues below this ad
Henry Ruggs made a long run past the Jets cornerback. Ruggs caught a 46-yard long pass initiated by quarterback Derek Carr a few steps from the goal line, completing an astounding 46-yard receiving touchdown.
This touchdown was a ray of hope for the Raiders as it changed the balance of the game in their favor. Suddenly the score was 31-28 with the Raiders in a dominant position.
"I couldn't believe they all-out blitzed us," said Raiders quarterback Derek Carr said after the game.
ADVERTISEMENT
Article continues below this ad
It was his third reception of the day, totaling around 84-yards. He ran for the ball past the cornerback and caught the ball just in time to win it for the visiting team.
ADVERTISEMENT
Article continues below this ad
"Once I looked back, it looked like the ball was in the air forever. It just wouldn't come down. I just had to find it and make a play. We were kind of surprised they brought the house like that."
The Raiders' victory over the New York Jets has kept them alive in the race to make this year's Playoffs, at least theoretically.
With this victory now, their win-loss record stands at a 7-5. They are currently looking forward to the game against the Indianapolis Colts on Sunday. It will be a deciding match for the Raiders, whether they make it to the playoffs or miss it.
Can Carr and Ruggs combine again to read the Raiders to the promised land? Watch this space for more.