"Seen Too Much Crap"- Derek Carr Reflects on Latest Loss Against Buffalo Bills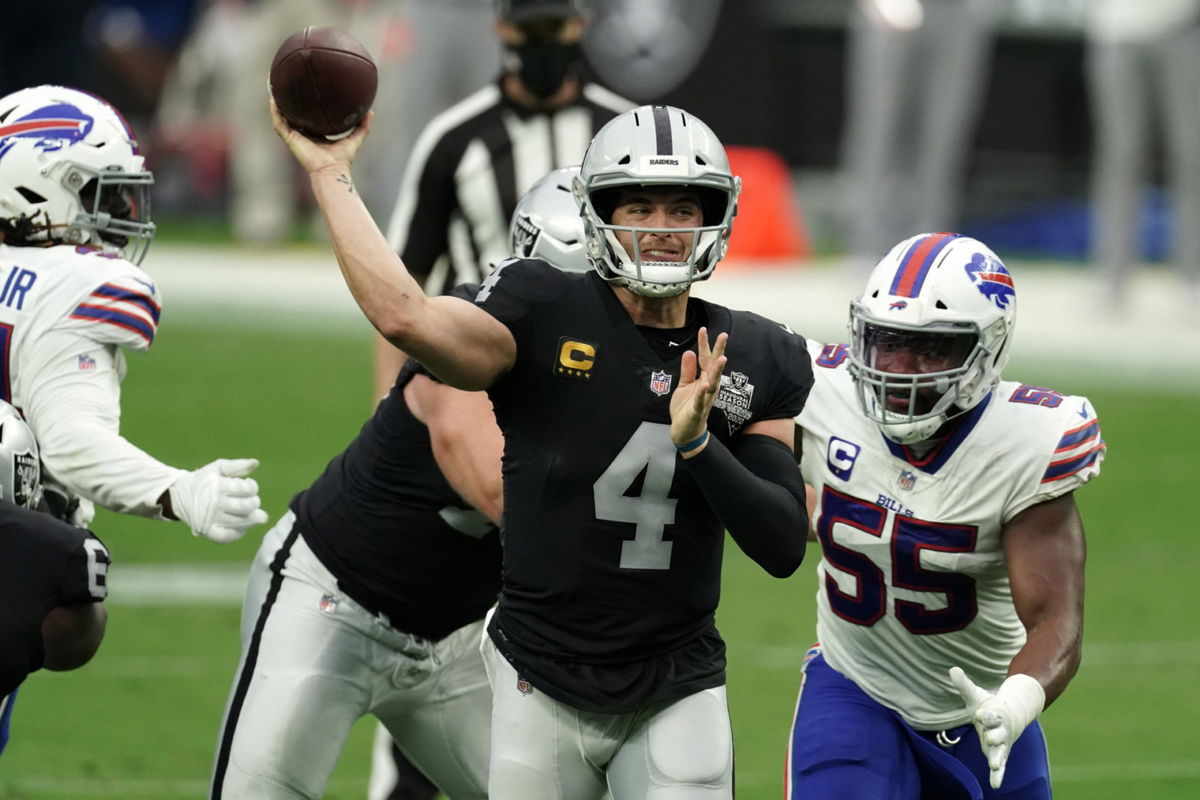 Jon Gruden's Las Vegas Raiders were the surprise package of the 2020 NFL season as they went 2-0 up after the first two weeks of their campaign.
Back-to-back wins against the Carolina Panthers and the reigning NFC South Champions New Orleans Saints saw the Raiders claim maximum points at the end of Week Two.
But Derek Carr and Co. have been hit with multiple injuries in recent weeks, which have translated to two losses in the league. The Raiders lost to New England Patriots in Week Three and were outplayed by the Josh Allen-led Buffalo Bills on Sunday.
At the post-game presser, Carr was visibly frustrated with his team's poor displays of late but refused to go down without a fight in the coming weeks.
ALSO READ- "We Didn't Play Our Best Game"- Derek Carr Reflects on 'Unacceptable' Loss to New England
Las Vegas Raiders quarterback Derek Carr unhappy after suffering yet another loss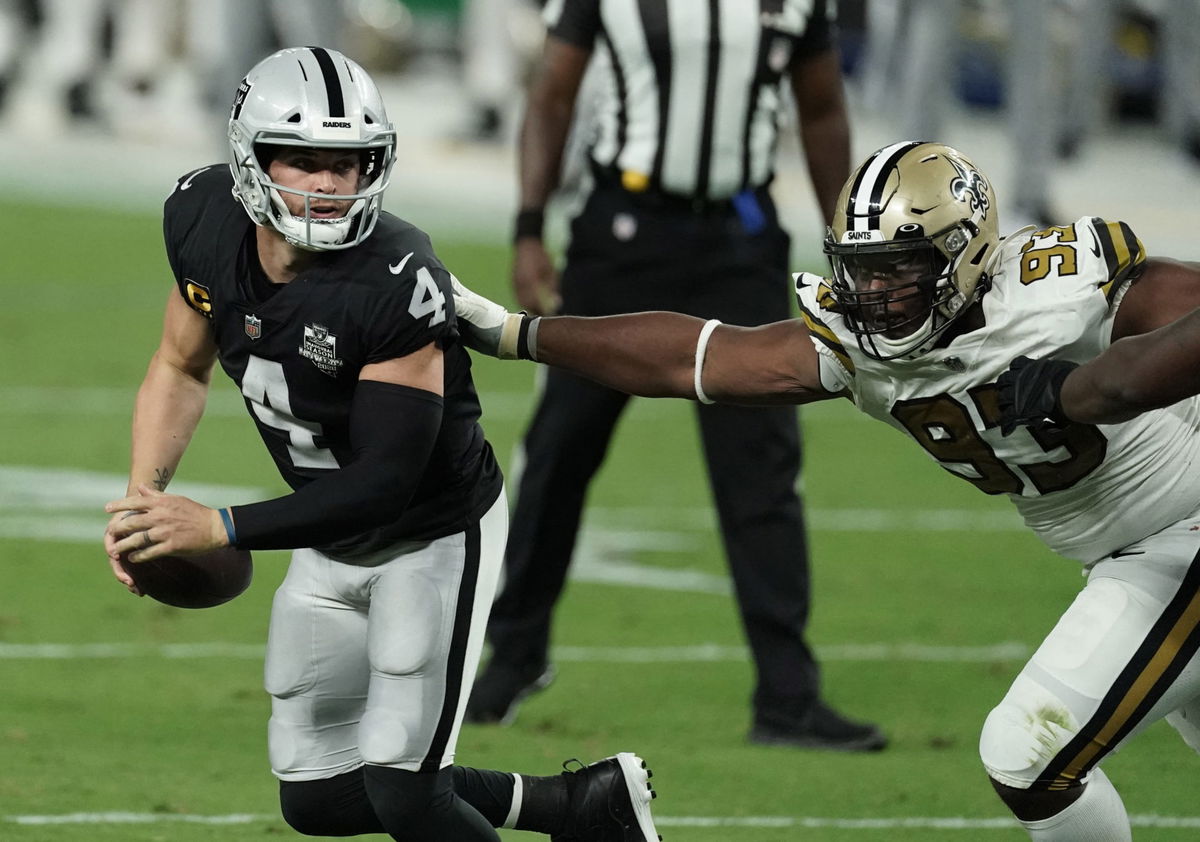 Derek Carr is not happy with how his team has performed since their win against the New Orleans Saints in Week Two. Here is what he said after the team's latest setback against the Bills in Week Four.
"I'm sick of losing. I'm sick of working as hard as I do, and as we do, and going out there and losing. I mean, it sucks. Enough is enough. The things that are hurting us in these close games is not them; it's us. That's the hard part to swallow.
"Me being here, my seventh year, I've seen too much crap. I've seen a whole bunch of crap, if I'm just being honest with you. Is it going to take my positivity and my joy away?
"Absolutely not. I'm going to be me, regardless. But is it OK for me to be a little hot, a little pissed sometimes? Yeah. And this is one of those moments," Carr said via ESPN.
HISTORY!

No QB has thrown more TD Passes in @Raiders history than Derek Carr (151) 🏆 pic.twitter.com/GolvJgQgLM

— FOX Sports: NFL (@NFLonFOX) October 4, 2020
The Las Vegas Raiders face a tough task over the next two weeks. They travel to Missouri in Week Five to play reigning Super Bowl champions and currently undefeated, Kansas City Chiefs.
The Raiders are slated to host Tom Brady's Tampa Bay Buccaneers at the Allegiant Stadium next. Coach Jon Gruden will need his team to put up a strong performance if they intend to make the Playoffs this season.
ALSO READ- Raiders Coach Jon Gruden Labels Derek Carr as a 'Great Quarterback'