Las Vegas Raiders Suffer Added Embarrassment at the Hands of Kansas City Chiefs After 45-9 Loss
Published 12/13/2021, 11:02 AM EST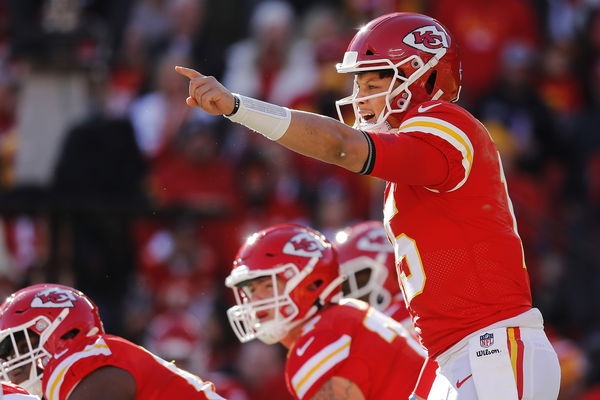 ---
---
After losing four of their last five games, the Las Vegas Raiders entered the Arrowhead stadium with a mission. The Raiders were desperate for a win. However, for some reason, they decided to generate some cheap heat from the home crowd. The Raiders jumped over the Kansas City Chiefs logo in the mid-field.
ADVERTISEMENT
Article continues below this ad
During the pre-game warm-up, the fans were still entering the stadium. The Raiders were on the field warming up as usual. 'America's most wanted' wanted to live up to their nickname. The Raiders are notorious, and they thrive on their opponents' hate. They do not care if somebody likes them or not. The Raiders are always going to do as they please.
The Raiders huddling on the Kansas City Chiefs
ADVERTISEMENT
Article continues below this ad
During the warm-up, the entire team went towards the midfield and decided to throw some shade at the legacy of the Kansas City Chiefs. The Raiders decided to pull the old-school inspirational huddle over the Chiefs' logo. The fans did not appreciate the disrespect. And they let the Raiders know. The fans booed at the top of their lungs. This generated heat fueled the Raider and motivated them. 
Dig this! The #raiders met as a team after their pregame warmup at about the 25 yard line. Then proceeded to relocate their team huddle to midfield on top of the #chiefs logo. The stadium erupted in boos as the Raiders fired each other up. LFG!!! pic.twitter.com/6MQOVtQ5G0

— James Palmer (@JamesPalmerTV) December 12, 2021
This unusual tactic was not enough because the Chiefs did not take kindly to the disrespect. They let the Raiders know but through their actions. Kansas City brutalized Las Vegas. They dominated the game and won 48-9. 
Chiefs star quarterback Patrick Mahomes said, "You don't want people coming into your stadium and disrespecting what you've built." Mahomes and his team defended the honor of the Kansas City Chiefs. 
Chiefs made the Raiders pay
ADVERTISEMENT
Article continues below this ad
As soon as the game kicked off, the Chiefs were unstoppable. They respond with some quick and frequent meetings in the end zone. With just 17 seconds into the game, the Chiefs made the score 7-0.
In the next 20 minutes, the Chiefs just rubbed salt deep into the Raiders' wounds as they scored three more touchdowns. The score was 28-0 midway through the second quarter. Kansas City was not done yet.
ADVERTISEMENT
Article continues below this ad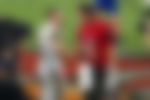 The first half closed with a score of 39 to nothing, and the game ended with a score of 48-9. The Raiders tried to disrespect the Chiefs, but the Chiefs humiliated them. It was a perfect response and a storybook ending.