Lead Analyst Labels Kyler Murray-Led Arizona Cardinals a 'Playoff or Bust' Team
Published 04/14/2021, 3:15 PM EDT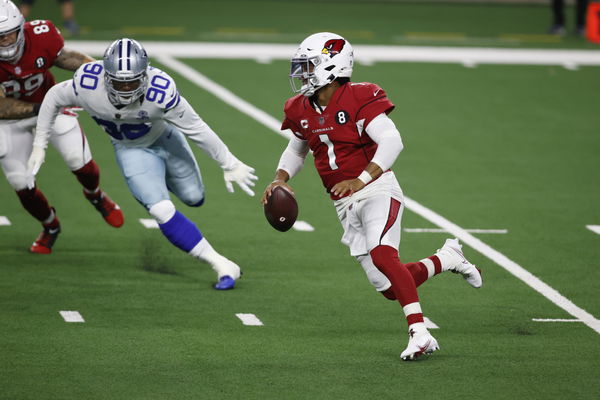 ---
---
The 2020 NFL season ended on a sour note for Kyler Murray and the Arizona Cardinals. They started their campaign on a strong note with a convincing 20-24 win over divisional rivals, the San Francisco 49ers. But they finished 3rd in the NFC West behind Los Angeles Rams with an 8-8 record.
ADVERTISEMENT
Article continues below this ad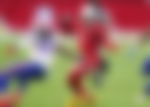 Kyler Murray 3,971 with 26 passing TDs against 12 interceptions. He further rushed for 819 yards with 11 rushing touchdowns in 2020.
ADVERTISEMENT
Article continues below this ad
He was criticized for a high turnover rate as the Cardinals failed to make the Playoffs yet again. But that will have to change sooner rather than later if Murray wants to stick around in The Copper State for longer.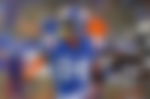 Pressure piles on for Kyler Murray and Arizona Cardinals in 2021
The Good Morning Football cast was talking about the competition in the NFC West on today's edition of the show. As expected, Kyler Murray's name came up. Here's what analyst Kyle Brandt had to say with respect to the Arizona Cardinals.
"I really like Kyler Murray….He's a really good athlete, a really good athlete capable of some really cool highlights. He's on a very flashy team. Now it's time to win….
"If you can't make the playoffs this year, with the cool coach and the cool receiver and now we get you JJ Watt and James Conner,, this is an absolute classic proverbial playoff for a bust team."
ADVERTISEMENT
Article continues below this ad
"If Kyler just does this stuff again, and they finish up, you know, 7-10 or something like that. It's a huge disappointment to me. Great story, great athletes super talented time but it's time to win now. It's grown-up time in year three, and I think that's a big pressure," Brandt said on the show.
The arrival of JJ Watt and James Conner this summer will certainly boost the Cardinals' playoff hopes this year. They will be expected to challenge the 49ers, LA Rams, and the Seattle Seahawks for the NFC West crown.
ADVERTISEMENT
Article continues below this ad