Leadership of Tom Brady Will Be Key for Buccaneers to Break Defending Champions Jinx
Published 03/27/2021, 9:23 AM EDT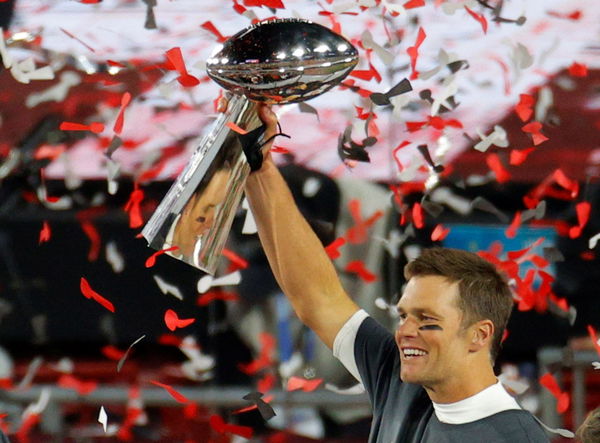 ---
---
Led by quarterback extraordinaire Tom Brady, the Tampa Bay Buccaneers will be looking to run it back for the 2021 NFL season.
ADVERTISEMENT
Article continues below this ad
The defending Super Bowl champions defeated the Kansas City Chiefs in Super Bowl LV to become World Champions for only the 2nd time in NFL history. 
And the franchise has done a commendable job in keeping the band together. The team's 22 starters from the Super Bowl match up are set to be back with the franchise for 2021, 10 of whom have been signed or extended this offseason. 
ADVERTISEMENT
Article continues below this ad
While the Bucs are doing the logical thing by keeping the team's winning core intact, history suggests another Super Bowl-run might not be on the cards. 
Ever since the beginning of the salary cap era (1994), 6 defending champions have retained at least 20 of their starters for the next season. And surprisingly, none were able to reach the Super Bowl, let alone repeat the success. 
And to break this jinx, an NFL analyst feels Tom Brady's leadership and poise will be crucial.
Tom Brady key to running it back   
With the evergreen Tom Brady coming back for more, NFL player turned analyst Rob Ninkovich said that Brady's leadership will be key for the Buccaneers to ensure a repeat. 
"Well repeating, in general, is really hard. The New England Patriots being the last ones to do it in 2003-04. You have to have a certain makeup and a leadership skill set. Tom Brady has that," said Ninkovich during a segment of Get Up.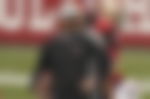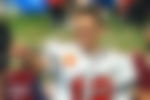 Talking about how the QB must take control, Ninkovich highlighted the mental aspect of defending a title.
"He is going to have to lead this team by example this season. You have to forget about last year. Everything you did last year is over. You have to move on to a new season. So it almost becomes more of a challenge mentally than it is physically. 
"Yes, it is very physically demanding to play football we all understand that. But to get back to a championship, it is so mentally challenging," he added.
Ninkovich said that Brady's experience of playing in back-to-back Super Bowls is also something that will come in handy. 
ADVERTISEMENT
Article continues below this ad
"You have to really have great leadership at the top. With Tom Brady being 44, having been to back-to-back Super Bowls it is probably going to be up to him.
"It is going to be on him to ensure that everybody around him moves on to this 2021 season and forgets about last year."
The 2003 Buccaneers were one of the six teams who failed to make the Super Bowl after retaining a chunk of their team from the previous year's summit tie. Do you think history will repeat itself, or will Tom Brady yet again defy the odds to break the jinx? 
ADVERTISEMENT
Article continues below this ad