LeBron James and Patrick Mahomes Have Starkly Contrasting Reactions to Deshaun Watson's Trade to Cleveland
Published 03/19/2022, 5:45 PM EDT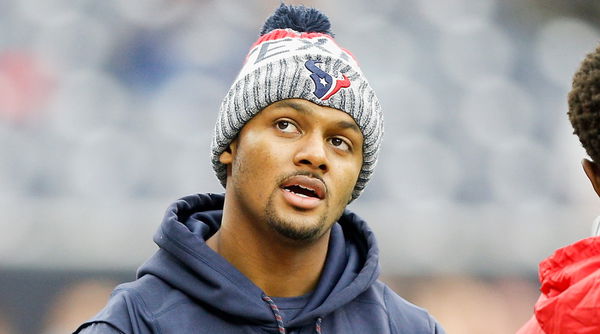 The announcement of a bombshell transaction lit up the NFL globe. Houston Texans are trading quarterback Deshaun Watson, and he is heading to Cleveland. The news has taken the place of a storm. Celebrity athletes like LeBron James and Chiefs QB Patrick Mahomes have showcased their reactions.
Deshaun Watson has hovered above the NFL like a shadow. One of NFL's greatest quarterbacks immediately entered peculiar, unnerving confinement when a January 2021 trade proposal came quickly, followed by dozens of arising misconduct charges.
ADVERTISEMENT
Article continues below this ad
Last Friday, a grand jury declined to press charges on Watson, removing the much more serious threat to his professional reputation. However, this deal will definitely cause popular outrage.
A diverse reaction elicits over the Deshaun Watson trade
According to insiders, Watson signs a 5-year, $230 million contract with the Browns. Moreover, the quarterback will receive a $45 million signing bonus and a $1 million base salary for the 2022 campaign as part of the deal.
The Texans will take 3 first-round draft choices (2022, 2023, and 2024), as well as a 2023 third-rounder and a 2024 fourth-rounder. In exchange, Watson waived his no-trade clause. As part of a late-round pick swap, the Browns will gain a fifth-round pick in 2024.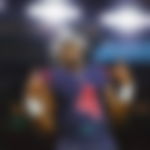 According to ESPN Stats & Info, that is the richest guaranteed contract in NFL history, considerably exceeding the guaranteed salary in recent acquisitions for Packers quarterback Aaron Rodgers ($150.7 million) and Bills quarterback Josh Allen ($150 million).
After the news broke, NBA Legend LeBron James expresses his joy over a quote tweet. He said, "YESSIR!!!!! #LFG."
However, Kansas City Chiefs quarterback Patrick Mahomes also made a rather concerning reaction over social media with just one emoji.
Watson might still face penalties from the NFL, and the multiple civil claims against him are still unresolved, even if he won't face criminal prosecution.
Is this a big chance of redemption?
ADVERTISEMENT
Article continues below this ad
Deshaun Watson is finally making his return, and this looks like a perfect chance to make a massive comeback with a team that is now performing a massive build for the year 2022. The Brows have given him a chance to make a comeback, and his past records build the quarterback as highly credible for the team.
Cleveland is now a part of an AFC stacked with bright superstar quarterbacks. Franchise QB1 Baker Mayfield has led the Browns to the playoffs. They have a strong running game, a terrific backfield partnership with Nick Chubb and Kareem Hunt.
ADVERTISEMENT
Article continues below this ad
The Browns freshly acquired receiver Amari Cooper, and franchise-tagged TE David Njoku. Watson also sees Cleveland as an obvious challenge towards the Cincinnati Bengals, who are the defending AFC champions.
Watch This Story: Daddy's Last Game: Andrew Whitworth Revealed His Retirement To His Kids Before Anyone Else