LeBron James Joins List of Vikings WR Justin Jefferson's Fans
Published 12/21/2021, 2:42 PM EST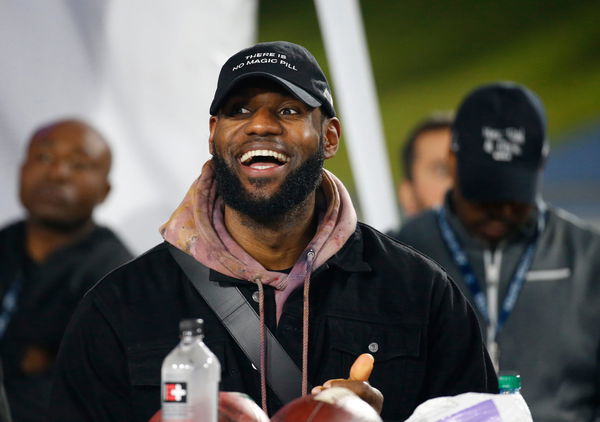 ---
---
LeBron James is arguably amongst the greatest athletes the world has ever seen. When a player of his caliber compliments you, you must certainly be special and Justin Jefferson as we all know is exactly that.
ADVERTISEMENT
Article continues below this ad
Minnesota Vikings defeat the Chicago Bears in a tense affair
Earlier today, the Minnesota Vikings defeated the Chicago Bears in what was a rather tedious affair. It wasn't a tedious affair but it was made to look like one because of the Vikings themselves who looked very sloppy. Vikings Quarterback Kirk Cousins was easily the star of the match.
ADVERTISEMENT
Article continues below this ad
The QB had impressive stats to back his performance, While Cousins only threw for 87 yards, he scored two touchdowns and had one interception; two carries, and 10 yards.
The Bears meanwhile were their hapless self as they posed no threat to the opposition. The match could've ended in a shutdown for Chicago if they hadn't scored in the last moments of the match.
"Justin Jefferson Is So Tough": NBA GOAT LeBron James in awe of Vikings WR
To be completely honest, Justin Jefferson had a quieter game than usual against the Chicago Bears. The Wide Receiver had an impressive 4 receptions but could only cover 47 yards and score a Touchdown. This fact was also confirmed by QB Kirk Cousins who said that Jefferson was very tightly marked by the Bears' defense. "From what I could tell on the Surface tablet pictures, they basically triple-teamed Justin," Cousins said about his second touchdown.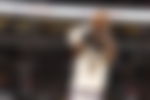 Despite the not-so-flattering stats, the WR was wreaking havoc with his off-the-ball movement and NBA Great LeBron James tweeted the same. The LA Lakers Forward took to Twitter to share his awe of the Wide Receiver's talent. "Justin Jefferson is so TOUGH!!!! #YoungKing🤴🏾," tweeted the NBA Legend.
ADVERTISEMENT
Article continues below this ad
ADVERTISEMENT
Article continues below this ad
The Minnesota Vikings next play the Los Angeles Rams on Sunday at 1 p.m. ET at home. Meanwhile, Matt Nagy & co will face off with the Seattle Seahawks on Sunday at 4:05 p.m. ET.