"LeBron Roots for Eight Teams": NFL Fans Accuse LeBron James of Fake Support
Published 12/21/2021, 5:16 PM EST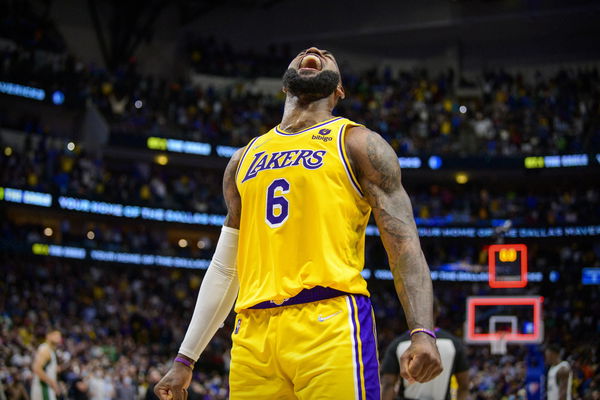 ---
---
When you are a polarising celebrity like LeBron James, each and every word of yours needs to be measured. Spewing hate or criticisms needs to be highly regulated, as it can have a very unexpected butterfly effect.
ADVERTISEMENT
Article continues below this ad
Despite that, people are bound to get upset as not everyone can be satisfied with one answer. Something like this recently happened with the LA Lakers Forward where people are accusing him of being a phony football supporter.
L
ADVERTISEMENT
Article continues below this ad
LA Lakers Forwards is in awe of Minnesota Vikings WR
NBA Great LeBron James is a big fan of the NFL The Lakers forward has constantly taken to social media to share his thoughts on ongoing matches. The forward last night was watching a host of matches but seemed to be particularly impressed by one player – Justin Jefferson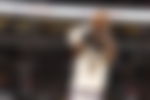 To be honest, Justin Jefferson had a quieter game against the Chicago Bears than he usually does. Although the Wide Receiver had four receptions to his name, he was only able to cover 47 yards and score a touchdown.
Despite the unflattering stats, the WR was wreaking havoc with his off-the-ball movement. LeBron James was super impressed by this. The LA Lakers Forward took to Twitter to share his awe of the Wide Receiver's talent. "Justin Jefferson is so TOUGH!!!! #YoungKing🤴🏾," tweeted the NBA Legend.
NFL Fans upset with LeBron James for not being a 'One-Team Man'
Last night, NBA great LeBron James was live-tweeting his thoughts while watching the match between the Cleveland Browns and the Las Vegas Raiders. The Browns succumbed to a shock loss against the Raiders and Lakers Forward was visibly upset with it. LeBron instantly took to Twitter and shared how he knew that a defensive strategy would prove hurtful for the Browns.
I knew it. They would stacked the box like crazy

— LeBron James (@KingJames) December 21, 2021
The reaction was lapped up by Browns fans but the rest of the NFL world was left puzzled. Previously, the NBA player has shown allegiances to the Rams/Chargers as well as the Cowboys 🙂
NFL fans were clearly upset by this and took to Twitter to share their anger –
So u a Browns fan, Cowboys fan & Rams / Chargers fan ??? Bandwagon af 😭

— 🚨𓂺 TBS YB 𓂺 🚨 (@iTBS_123) December 21, 2021
Stop tweeting you're a cowboys fan lil bro

— Pats Will Be Back (Bills are Poverty) (9-5) (@GunnersW0RLD) December 21, 2021
ADVERTISEMENT
Article continues below this ad
Any LA or Ohio team makes sense tho Honestly

— Jacob Bishop (@JacobBi23325063) December 21, 2021
ADVERTISEMENT
Article continues below this ad
Are NFL fans overreacting? What are your thoughts on this controversy? Let us know!