Leonard Fournette Expresses His Bromance With Outgoing Teammate Rob Gronkowski in Just Four Words
Published 06/24/2022, 5:09 AM EDT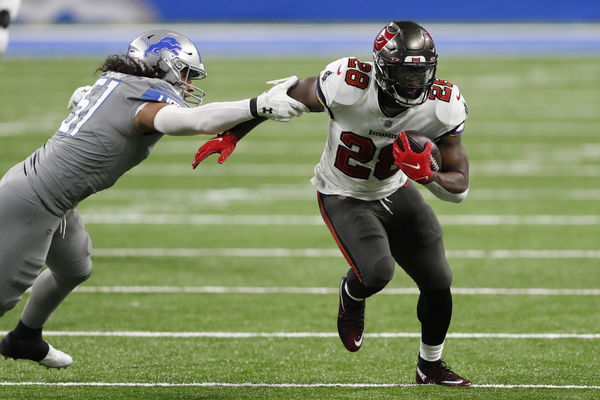 Tampa Bay Buccaneers running back Leonard Fournette was giving fans a moment of joy recently following tight end Rob Gronkowski's retirement announcement. The pair had been in touch on social media in recent weeks, talking about supporting each other next season. However, with Gronk retiring, Fournette will have his support in the stands and not on the field.
The franchise had been holding out hope to get their veteran TE back, but his decision to retire might put them in search of an able successor. Fournette took to Twitter to share his best wishes for Gronk ahead of his retirement, stating, "Enjoy it my brother."
ADVERTISEMENT
Article continues below this ad
It has been a week of mixed feelings for the Buccaneers fans, who will be happy for the fan-favorite TE and his next steps in life.
The pair of 'Lombardi Lenny' and 'Gronk' were an integral part of the Buccaneers' 2020 Super Bowl run. Both players were the backbone of QB Tom Brady while being the primary passing outlets with his WRs. The departure of Gronk will be a significant absence for the franchise, which will be aiming to win the Super Bowl.
Leonard Fournette was taking a calm approach while convincing Rob Gronkowski comeback
Fournette reveals that he was not pushing the envelope vigorously toward Gronk while making his decision. While talking to reporters after the Buccaneers minicamp, he states, "I might text him probably two times out of the week. Just checking on him. Naw, I'm not going to hound him. He's an older dude. I want him to take his time. I hope he comes back."
ADVERTISEMENT
Article continues below this ad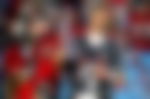 While the announcement has since become public, Gronk was looking to allow himself time to heal for a year. The 4-time Super Bowl-winning TE was the electrifying soul of the franchise and the energizer bunny for fans on game days.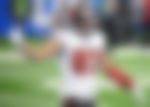 The upcoming NFL season will be a test for the franchise. And its pursuit of being a serious Super Bowl contender. It would possibly be the final NFL season for Brady, with his plans after retirement gaining momentum every week.
ADVERTISEMENT
Article continues below this ad
Watch This Story: Moments From NFL GOAT Tom Brady and Brazilian Supermodel Gisele Bundchen's Magical Wedding