'He Has to Be Perfect': NFL Veteran Who Won Super Bowl With Tom Brady and Patrick Mahomes Reveals Who Has More Pressure Coming Into Week 4 Mega Clash
Published 10/01/2022, 12:00 PM EDT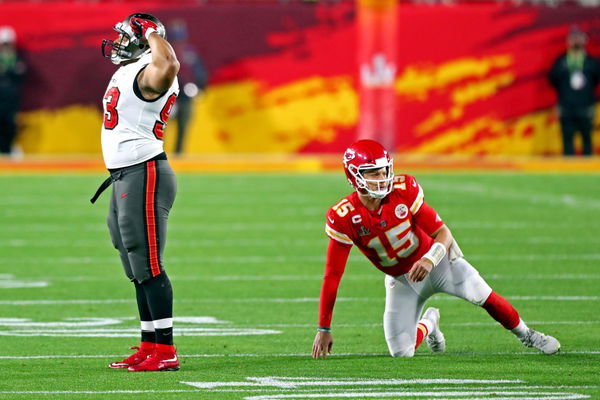 Tom Brady and Patrick Mahomes are preparing for an epic Week 4 clash. NFL fans are looking forward to the clash between the two Super Bowl-winning quarterbacks with keen eyes. LeSean McCoy, who has been with both the stars, reveals who he thinks will be under more pressure this Sunday night.
ADVERTISEMENT
Article continues below this ad
LeSean McCoy has experience playing with both Tom Brady and Patrick Mahomes. Proceeding to their Week 4 clash on Sunday, the former NFL running back appeared on Speak. According to the retired player, Patrick Mahomes would be under much more pressure on the field. He explained, "I think it's more pressure because he [Mahomes] has to be perfect."
ADVERTISEMENT
Article continues below this ad
The reasoning behind his explanation followed the need for Mahomes to make perfect plays. Looking at the offense of the Kansas City Chiefs, only Travis Kelce seems like a serious threat as a receiver. "Travis Kelce right, he's the main guy and then who's next?" added McCoy.
The team signed Juju Smith-Schuster this offseason, counting on him as the deep threat along with Marquez Valdes-Scantling. With a defense that Tampa Bay possesses, it will be easier to neutralise the targets.
Extra pressure on Patrick Mahomes
This will bring the pressure of making completions down to Patrick Mahomes and his ability to get the throws as close to the players as possible. Even though Andy Reid is one of the braver head coaches in the league, the Chiefs will need to work harder.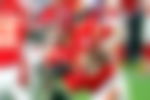 The Tampa Bay Buccaneers defense currently ranks 4th in the league, according to ESPN. They have been able to produce at an elite level. Carrying the team in games where the offense has really struggled to get going.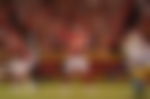 ADVERTISEMENT
Article continues below this ad
On the other hand, Patrick Mahomes must remember the time he went up against the Buccaneers. When the two teams faced each other in the 2021 Super Bowl, the Chiefs failed to shut out the Bucs' defense even once to register a touchdown. Since then Mahomes has also lost his dependable deep threat in Tyreek Hill.
Tom Brady struggling with the offense
On the other hand, Tom Brady also has not been able to get going this season, with injuries sweeping many of his receivers away. Namely Chris Godwin and Julio Jones. However, Mike Evans is supposed to return to the field after serving his suspension.
ADVERTISEMENT
Article continues below this ad
Both the teams are currently 2-1, and coming off a fresh defeat. The match is already an important one for all parties involved. While the teams would want to get on the winning run again, they will expect the quarterbacks to lead them from the front.
Watch this story: Patrick Mahomes breaks nice guy character to voice his aggressive mindset during losing effort against the Colts