'Let's Go!': Tom Brady Becomes Unofficial Face of Tesla Thanks to Partnership with Hertz
Published 11/12/2021, 6:00 PM EST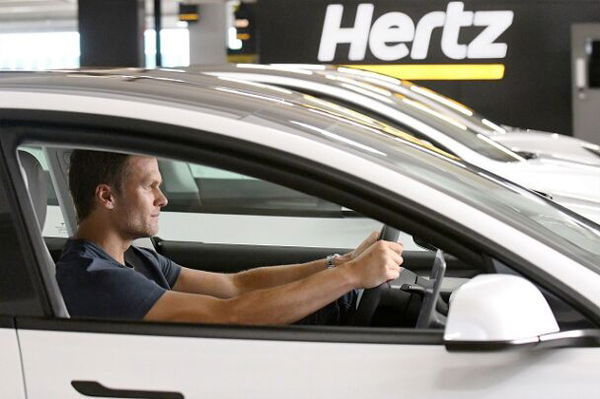 ---
---
Tom Brady loves cars, but what he loves more is the level of sustainability that the automobile industry is approaching as time goes by. However, recently the seven-time Super Bowl winner shared his valued feedback as a Hertz customer and his experience as a Tesla owner.
ADVERTISEMENT
Article continues below this ad
The Tampa Bay Buccaneers superstar quarterback told Bloomberg Technology that it was because of Mark Fields, Tom Wagner, and Greg O'Hara that Hertz has reached new heights, especially after its unfortunate downfall during the pandemic.
ADVERTISEMENT
Article continues below this ad
Tom Brady praises Hertz for their sustainable measures
"I've been someone who's been a customer of Hertz for a long time," Tom Brady said. "And I think their move to electric vehicles is super important. And when Tom [Wagner] talked about what the opportunity was for him in this business, I certainly wanted to do my best to help promote people who are changing the world in a really positive way."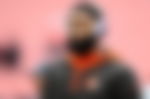 Brady has been very much into advocating and administering sustainability in life, as it's one thing he feels strongly about. Collaborating and being a part of such businesses has been one of his great objectives.
Brady has had a Tesla for four years
"I've had a Tesla for about four years," Brady said when asked about his own electric vehicle. "And again, I think it's kind of the direction the world is heading. And I think for me it was about being really conscious about obviously the impact that we all have on our planet and on the things that we can do as individuals to make progress in the areas of sustainability. And I love the cars."
ADVERTISEMENT
Article continues below this ad
Though being a car lover, Brady keeps track of new invaluable toys (cars) in the market as Tom Wagner helps him be on par with the industry. "It's a really cool time to be a car lover and I certainly am," Tom said. "And Tom always gives me a 'nobody loves cars as much as Tom Wagner, believe me,' and he always kind of keeps me in tune with what's going on."
ADVERTISEMENT
Article continues below this ad
Tom Brady is a great mentor who knows that sustainability should be the prime focus of startups and businesses in the current era. And he knows that any impact on the environment is going to affect the generations to follow.