Le'Veon Bell, Dez Bryant And Other NFL Stars React To Tyson Fury Knocking Out Deontay Wilder
Published 10/10/2021, 7:35 AM EDT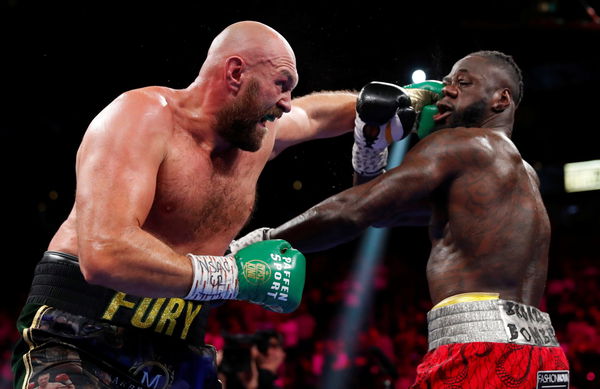 ---
---
The Fury vs. Wilder trilogy came to an end Saturday night inside T-Mobile Arena in Las Vegas, and the NFL stars took to Twitter to react to what is termed as one of the most thrilling heavyweight title bouts in boxing history.
ADVERTISEMENT
Article continues below this ad
Tyson Fury stood the test of all three matches he fought with Deontay Wilder to preserve his title as the World Heavyweight Champion. Though Wilder lost to Fury in all three knocks, he gave a neck-to-neck fight in his last match as he made Fury kiss the canvas multiple times.
ADVERTISEMENT
Article continues below this ad
NFL stars reacted to the fight on Twitter
This memorable bout co-authored by two of the most gruesome athletes in boxing history has got the world talking. However, by the end of the fight, Fury led in all three scorecards, as he was forced to overcome an almost inhuman resiliency showed by Wilder.
"Like the great John Wayne said, 'I'm made of pig, iron and steel, baby!'" Fury said. "I took some big shots but my lord and savior helped me up and kept me going. It was a great fight tonight and it's worthy of any trilogy in the history of the sport."
that fight was one of the greatest, idc…

— Le'Veon Bell (@LeVeonBell) October 10, 2021
That fight was amazing!!!! Let's pray for their health because those shots were powerful.

— Torrey Smith (@TorreySmithWR) October 10, 2021
Wilder just ain't got enough combo game for That man Fury,Gypsy King like that‼️🔥👍🏿

— Anthony Dixon (@Boobie24Dixon) October 10, 2021
Wilder left everything in the ring! That was a good fight. Fury is the real deal. I want to see a 4th fight.

— Justin Forsett (@JForsett) October 10, 2021
The fight was so intense among the fierce rivals that it couldn't help NFL players to get their hands off of it. Stars like Le'Veon Bell, Mark Ingram II, Chris Baker, Adrian Peterson and many others took a dip in this one of the most combative matches in boxing history.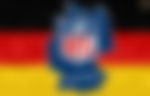 The Gypsy King makes his winning statement
ADVERTISEMENT
Article continues below this ad
The fight was so engaging and challenging that even Tyson Fury addressed it himself by saying, "October 9, 2021, will go down in history as a great fight," he further added. "Don't ever doubt me. When the chips are down, I can always deliver."
After the match was over, blood-soaked Wilder sat in his corner, and Fury attempted to congratulate him. However, Wilder didn't seem humble about his loss as he ignored his competitor following his win. "Deontay Wilder is so tough, but he has no love for me because I beat him three times," Fury said. "I am a sportsman, I went over to show love and respect but he didn't want to give it back."
ADVERTISEMENT
Article continues below this ad
Rivalries like these are very rare to be seen that could just light up the glory of a sport across other arenas. Although this fight seemed to have broken all bounds as not only the boxing aficionados but the whole world has been talking about it since.