'Life is Scary Man': NFL Fans Moved by Dwayne Haskins' IG Story Before his Untimely Death
Published 04/10/2022, 11:00 AM EDT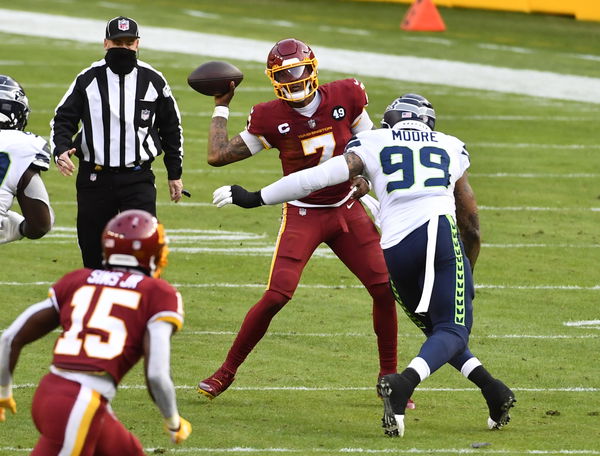 The NFL World is in disbelief after discovering about QB Dwayne Haskins' sudden death. The Steelers' #3 quarterback looked to be in South Florida this week. He was along with colleagues Mitch Trubisky, Chase Claypool, Najee Harris, and Pat Freiermuth. When the tragedy occurred, Haskins was apparently in the neighborhood practicing with other Steelers teammates and then on his way to the airport.
ADVERTISEMENT
Article continues below this ad
A dump truck hits the QB while crossing the westbound lanes of Interstate 595 in South Florida. This resulted in a terrible occurrence, leading to the Florida Highway Patrol pronouncing him dead at the scene.
ADVERTISEMENT
Article continues below this ad
Washington selected Haskins, a former Ohio State standout, with the 15th overall choice in the 2019 NFL Draft. He spent two seasons with the Commanders before signing as a backup quarterback with the Steelers in 2021.
NFL universe reacts to the last IG Story of Dwayne Haskins
Fireside Knicks host Brett Hanfling tweets QB Dwayne's Instagram story. The video showcases RB Najee Harris having fun by the sidewalks, as Haskins captures the video. Fans pour down their emotional reactions by quoting it on the tweet.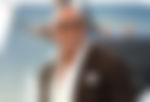 The tweet captions, "Dwayne Haskins just posted this video having fun and joking around yesterday. It's a reminder how fragile life is."
A user has a simple yet very impactful line over Haskins' untimely demise.
A user uploads the screenshot of one of Dwayne Haskins' Instagram stories, stating that this breaks his heart to see.
Another user says the event to be very saddening. While there are many unanswered questions, they need to be answered.
We all know living out the very day you wake up is never promised. This is so sad. Will be interesting to see how & why he was hit. Was he inebriated walking in the middle of the road, was he sober? These are the answers that will be answered.

— Jeanene Fortin (@rozemaven20) April 9, 2022
Moreover, a user says that the video is exquisite, and can put a smile on his face. The user is also glad to see him happy during his ultimate days.
This video is awesome 🖤 It really put a smile on my face and I'm glad he seemed happy in his last days

— Bandito (@OSR417) April 9, 2022
A user expresses his grief that it's hard to accept losing a loved one. For Dwayne, who has been full of life, it's very difficult to cope with such a loss.
He was full of life, and so young, it's hard to accept loosing a love one 💔💔💔I recently have 💔🖤😭

My condolences to his family, and to all of us that admired his talented ways! May our Lords peace be with y'all pic.twitter.com/PHiFMQao0Y

— Sandy (@sandybeach357) April 10, 2022
A user simply quotes a verse from the bible. The passage wishes for us to recall God's presence in our life.
James 4:14

14 Whereas ye know not what shall be on the morrow. For what is your life? It is even a vapour, that appeareth for a little time, and then vanisheth away.

— Mike Stanley (@ekyt21) April 9, 2022
ADVERTISEMENT
Article continues below this ad
Furthermore, a user calls that our next breath is never endorsed. Living every moment is what we need to do.
Your next breath is never promised. Life is tough which is why is you have to find a way to live for every moment when you get it. You never know when it might be your last. RIP Dwayne Haskins

— Anthony Ziegler (@andrew22mccutc1) April 9, 2022
ADVERTISEMENT
Article continues below this ad
Not only fans, but Haskins' fellow colleagues and mentors like Ron Rivera, Mike Tomlin, Chase Claypool, Joe Burrow, Ben Roethlisberger, Trevon Diggs, and more wish him godspeed for the departed soul.
Watch This Story: Will Tom Brady Become The Most Successful NFL Player-Owner?