'Like Investing in a Stock Market'- Robert Kraft Talks Up New England Patriots Free Agency Deals
Published 03/22/2021, 10:58 AM EDT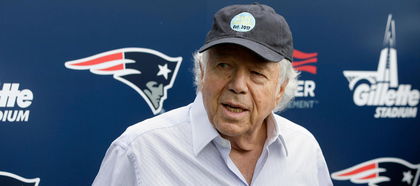 ---
---
The Bill Belichick-led New England Patriots suffered a poor outing in 2020 after the departure of legendary quarterback Tom Brady to Florida.
ADVERTISEMENT
Article continues below this ad
The 6-time Super Bowl winners finished 3rd in the AFC East last season with a 7-9 record as they failed to qualify for the NFL Playoffs.
Coach Belichick and Patriots owner Robert Kraft are well aware that the team needed some reinforcement ahead of their 2021 NFL campaign.
ADVERTISEMENT
Article continues below this ad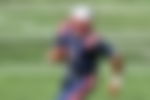 They've done exactly that this summer. New England has spent north of $137.5M over the last 2 weeks to bring in some much-needed offensive support for returning quarterback Cam Newton.
But is that going to be enough to get the once-feared Patriots back in the Super Bowl conversation? Here's what long-time owner Robert Kraft has to say on the same.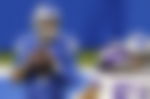 New England Patriots owner Robert Kraft loosens the purse strings
The outspoken Robert Kraft made an appearance on Football Morning in America. The 79-year-old American businessman spoke about the recent free agency sprawl made by the Patriots, including up to 8 signings.
He said, "It's like investing in the stock market. You take advantage of corrections and inefficiencies in the market when you can, and that's what we did here.
"We'll see. Nothing is guaranteed, and I'm very cognizant of that. But we're not in the business to be in business. We're in this business to win.
"We had the second or third-most cap room at the start of free agency. This year, instead of having 10 or 12 teams competing for most of the top players, there were only two or three.
"And in my 27 years as owner, I've never had to come up with so much capital before," Kraft wrote in his column.
New England Patriots free agency:
Matthew Judon, LB $32M
Jonnu Smith, TE $31.25M
Hunter Henry, TE $25M
Nelson Agholor, WR $16M
Deatrich Wise Jr., DE $10M
Jalen Mills, S $9M
Davon Godchaux, DT $9M
Kendrick Bourne, WR $5.25M
ADVERTISEMENT
Article continues below this ad
Fans will be eager to see if coach Belichick can help bring out the best in this talented group of players. The signings of Jonnu Smith, Hunter Henry, Kendrick Bourne, and Nelson Agholor, in particular, are great offensive acquisitions.
In addition to that, the Pats also own the 15th overall pick in the 1st round of the 2021 NFL Draft. They are expected to move in for a young defensive player in order to bolster their aging defensive line.
At the risk of jinxing it, can we go ahead with the narrative that New England are truly 'back' in 2021? Tell us what you think in the comments below.
ADVERTISEMENT
Article continues below this ad