"Lil Wayne Is Only 40?": NFL World Cannot Get Enough Of 70-Year-Old Skip Bayless Being Invited To Rap Legend Lil Wayne's 40th Birthday
Published 09/26/2022, 1:30 PM EDT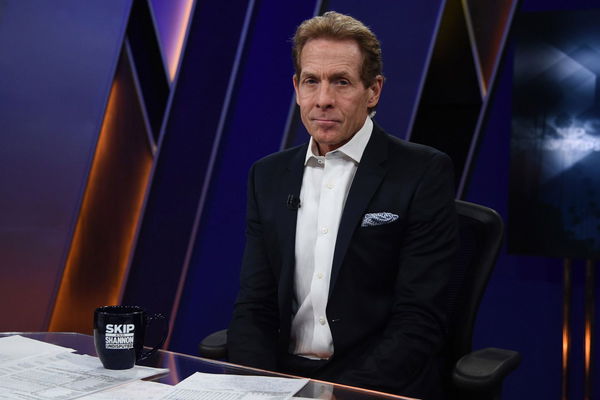 The legendary sports media personality, Skip Bayless, and the five-time Grammy-winning rapper, Lil Wayne, have become special friends with each other. It is surely an unexpected friendship, but that is the real fun of it. The supportive friends often chat with each other on Bayless' show. And when the 70-year-old media personality attended the 40th birthday bash of Dwayne Michael Carter Jr.; fans could not stop themselves from reacting to the news.
ADVERTISEMENT
Article continues below this ad
A friendship where both individuals find comfort and support in each other. Wayne frequently appears on the show Skip hosts, UNDISPUTED. And some or the other time, along with himself, one of the greatest rappers brings goodies for his friend. The two talk about various topics. Not only are they chatty, but the sports analyst only talks to Lil Wayne off-air.
ADVERTISEMENT
Article continues below this ad
Since they are great friends, Bayless and his wife, Ernestine Sclafani, visit Wayne at his mansion. On The Skip Bayless Show, he announced how proud he was of Dwayne Michael Carter Jr. and looks at him like a brother. "We're both our own man, that we do and say what we believe is right. And I know Wayne looks up to me and what I achieved in my business and I look way up to him in his creative genius," he said.
This is how fans reacted to the picture Bayless posted of himself and the rapper!
I'm actually having a harder time wrapping my brain around the fact that Lil Wayne was still in his thirties as of yesterday, than I am the fact that the @49ers coughed that game up tonight.

— Sofia & Enzo's Daddy (@yrboy_friendshp) September 26, 2022
Lil Wayne has had a hard life if this is what 40 looks like!

— Lou Kost (@kost_lou) September 26, 2022
It's legit crazy to me how skip and Wayne actually great friends lol. I wouldn't doubt that they text on the daily.

— Fire Fist Ace (@speedy_locs23) September 26, 2022
You're dressed like Jeff Bezos going on his first hunting trip

— Canadian Blaze 242 (@Canadian_Blaze) September 26, 2022
Did lebron's name come out of your mouth at the party skip?

— Sam Zelaya 🇸🇻 (@svmmezy) September 26, 2022
Does Skip Bayless dislike Aaron Rodgers?
Skip Bayless is an analyst. This inadvertently makes him a critic. Therefore, disliking or at least over-criticizing certain athletes becomes quite common for him. Like, his infamous displeasure for LeBron James and Aaron Rodgers is something that has been constant.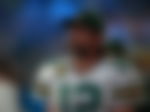 ADVERTISEMENT
Article continues below this ad
And after the Week 3 game of the Green Bay Packers against the Tampa Bay Buccaneers, Skip was ready to type out a mean tweet after A-Rod made an interception.
That's the Aaron Rodgers I know and love, throwing a momentum-swinging interception, then motioning at the receiver that he ran the wrong route.

— Skip Bayless (@RealSkipBayless) September 25, 2022
ADVERTISEMENT
Article continues below this ad
Rodgers threw an interception against the Tampa Bay Buccaneers and frowned at the receiver, who cut his route short. Well, in the leading QB's defense, the team is trying to rise against the absence of their former star receiver, Davante Adams. However, as an analyst, surely the viral Tweet will receive popping eyes and nodding heads. If it were Lil Wayne instead of the Packers QB, would Skip have typed that Tweet?
Watch this story: Tom Brady Went to The Same High School As This Controversial MLB Hall of Famer Who Was Also A 14x All-Star
Edited By: Gurjyot Singh Dadial