Rams Superstar Jalen Ramsey Claims He's the Best Cornerback in the League
Published 03/05/2021, 12:24 PM EST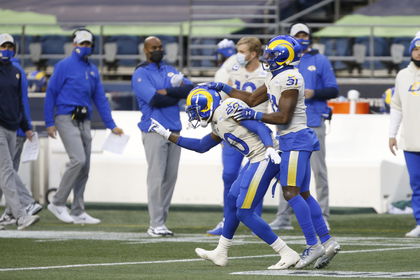 ---
---
Experienced cornerback Jalen Ramsey has been moving from strength to strength after having joined the Los Angeles Rams in 2019.
ADVERTISEMENT
Article continues below this ad
After impressing in his first year away from Jacksonville Jaguars, Ramsey signed a 5-year, $105 million extension with the Rams. That included $71.2 million in guarantees.
Along with DE Aaron Donald, Ramsey and the rest of the Rams defense put up consistent displays over the course of the 2020 NFL season.
ADVERTISEMENT
Article continues below this ad
Under the tutelage of Head Coach Sean McVay, the Rams finished 2nd in the NFC West with a 10-6 record. They pulled off a major upset in the NFL Playoffs with a 20-30 Wild Card Round win over divisional rivals, Seattle Seahawks.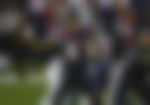 Jalen Ramsey looking to build on impressive 2020 NFL season with the Rams
In a recent appearance on the Huddle and Flow podcast, Jalen Ramsey took a cheeky shot at cornerbacks across the league while outlining his ambitions for the coming season.
He said, "I would put this up there as my best season yet. I have a lot of improvements to make still, especially if I'm going to continue playing inside, outside, moving around, and playing different positions a little bit more – things I had never done in the past.
"But there isn't really anybody in the league who's guarding a No. 1 receiver, locking him down like I am, and then playing the nickel and making an impact on the game as I am.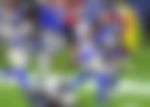 "And within all of that, as well, kind of elevating my teammates around me, elevating the secondary guys around me, making sure they're ready to take advantage of their opportunities when their opportunities present themselves just because at a certain point in games and the season, teams will avoid me," Ramsey said on the podcast.
ADVERTISEMENT
Article continues below this ad
The arrival of veteran QB Matthew Stafford immediately catapults the Rams to outside contenders for Super Bowl glory. Coach McVay has arguably the best defense in the league.
Experienced wide receivers and a strong quarterback could be the key to success for Ramsey and the Rams in 2021.
ADVERTISEMENT
Article continues below this ad