'Lot of Unfinished Business': Tom Brady Makes Statement After Fox Sports Broadcast Deal Announcement
Published 05/10/2022, 3:54 PM EDT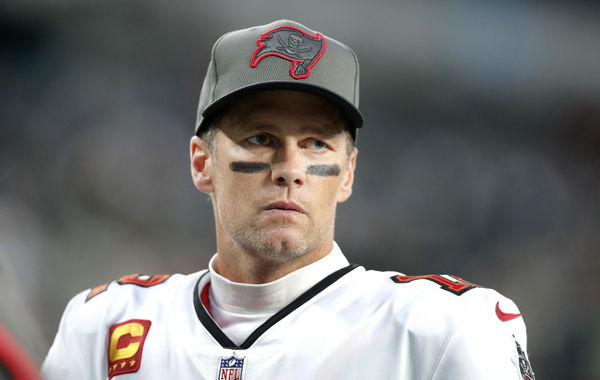 Tom Brady is set to sign a deal worth $375 million for ten years with Fox Sports. He will join them as the lead NFL analyst after his playing career ends. This will be the biggest deal of Brady's career. Surprisingly, he will be earning more after retiring from football than he did while playing it.
However, Brady's focus currently remains on the upcoming season with the Tampa Bay Buccaneers. He came back from his short-lived retirement to play for the Bucs in the forthcoming season, and he is absolutely locked in to win another Super Bowl.
ADVERTISEMENT
Article continues below this ad
Since Brady announced his return to the NFL, the Bucs instant became a strong contender for the Super Bowl. However, it will be interesting to see how he plays under the new head coach in Tampa.
Even though Brady is already set with his post-retirement plans, there is no guarantee that he will retire after this season. With the way Brady played last year, it is quite possible that he can continue for furthermore years.
Tom Brady has a full fledged post football career
With this deal, we know what Tom Brady will be doing for half the year. For the other half, maybe the GOAT QB will indulge in travelling, the movie business or even his multiple entrepreneurial ventures. Plus, Brady has always been a proponent of promoting the youth, so maybe some of his time would go towards those efforts. And how could we forget golf, something Brady fondly enjoys from time to time. Brady plays with the best of them.
But wait, what about the Bucs?
Even in his contract announcement, Brady doesn't fail to mention his work on the field. Well, expectations were again high from them in the last season, where the Bucs entered as the defending champions. However, things didn't go their way due to many factors. Injuries played a vital part in derailing their season, and the exit of Antonio Brown from the team ruined their chemistry.
ADVERTISEMENT
Article continues below this ad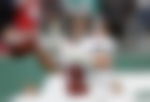 As a result, they were knocked out by the eventual champs, the Rams, in the NFC Divisional Round. This upcoming season will be a revenge season for Tom Brady and the Tampa Bay Buccaneers.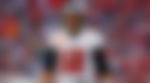 ADVERTISEMENT
Article continues below this ad
The 'GOAT' is hungrier than ever to add another Super Bowl to his resume. Moreover, the Bucs are in an excellent position to compete for the Super Bowl. However, they'll need to fix up some holes on their roster before the start of the season, which will put them in the pole position to come out of the NFC and win the Super Bowl.
Watch This Story: Tom Brady Posts Epic Photos From Miami Grand Prix Including Michael Jordan, Lewis Hamilton, Toto Wolff, And David Beckham