Love & Hip Hop Fame Rapper Takes Russell Wilson & Ciara's Side as Ex-NFL Players Throw Shade Yet Again Towards the Super Bowl Winning QB
Published 10/22/2022, 8:30 PM EDT

Follow Us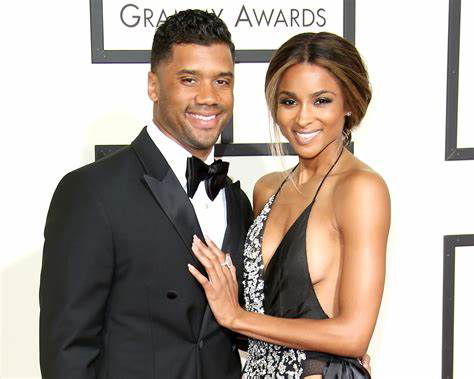 This season is not proving to be the best for the Denver Broncos. Therefore, the Broncos quarterback is facing some public scrutiny these days. Despite the fact that Russell Wilson now seems to be the athlete that the fans are least fond of, one rapper defended the quarterback. However, it was not for his football clutchness that the Love & Hip Hop fame rapper commended the Super Bowl-winning.
It all started in 'The Pivot podcast'. They also invite guests to their show. In one such episode, the radio host and television personality, Charlamagne Tha God, joined in on the fun.
ADVERTISEMENT
Article continues below this ad
Russell Wilson's name was used in a backhanded compliment while Channing Crowder and the co-host of 'The Breakfast Club' were talking about his daughters' potential dates. Even though everyone in the group thought Russ was odd, they all agreed that he would be the ideal addition to a family. Channing, a former Miami Dolphins linebacker, continued and added that Russ was not his ideal friend to hang out with.
The constant laughing at Russ' expense infuriated Waka, who posted on Instagram to call out the gang. Waka Flocka Flame commented, "that sh*t lame grown men talking bout grown men for views especially when y'all see Russ and his family happy smfh we gotta do better frfr." 
Crowder thought this is why Ciara married Russell Wilson
ADVERTISEMENT
Article continues below this ad
Back in April, Channing Crowder made a bold claim. He believed that the $242 million extension contract he signed with the Broncos was the sole reason the pop sensation Ciara, 36, was with the quarterback. The former LB insisted on the claim because he could not believe that the singer/songwriter would date an NFL player.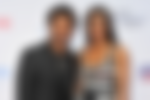 However, the All-American LB took backed his statement. He said, "Bringing up Ciara, bringing up the man's family — I'll take that back." Despite apologizing, the 38-year-old LB did not budge from the claim that he finds DangeRuss "lame."
ADVERTISEMENT
Article continues below this ad
"Have ya'll seen Russell's videos? Have you seen, 'Mr. Unlimited'?! And, this goofy sh*t he does?! I don't know why so many people were mad at my opinion of Russell Wilson is a square and a lame," explained Crowder. CC explained to the group that he did not intend his comments on Wilson to be personal. He clarified that there were lame people everywhere.
Watch this story: Tom Brady Went to The Same High School As This Controversial MLB Hall of Famer Who Was Also A 14x All-Star