'Love Sosa'- Tom Brady Roasts Chicago In Latest Hype Video; Announces Halloween Challenge to New Orleans
Published 10/27/2021, 8:30 AM EDT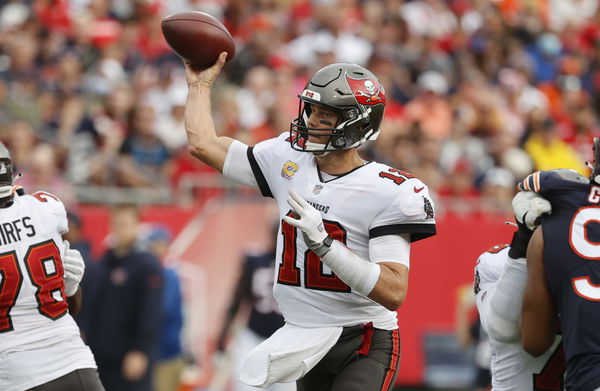 ---
---
Two nights ago, we saw Tampa Bay Buccaneers obliterate Chicago Bears 38-3. That game also saw Tom Brady make history as he scored his 600th touchdown in the first quarter of the match. The win against the Bears takes them to the top of the NFC South standings with an impressive 6-1 record.
ADVERTISEMENT
Article continues below this ad
After the match, Tom Brady shared a video on social media where he was recapping the team's performance against the Bears. Incidentally, the Bucs quarterback had Chicago rapper Chief Keef's Love Sosa playing in the background and in the outro. Fans flipped on this observation and labeled it as adding salt to the wounds on Chicago Bears after destroying them a night before.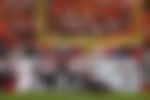 "On fire" – Tom Brady recaps the Bucs's performance against the Bears
ADVERTISEMENT
Article continues below this ad
In the video, Tom Brady first praised the defense for their immaculate performance. The Bucs just conceded three points in their last match. Then he went on to praise the running backs who were on fire. He finally showered compliments to Mike Evans who had three touchdowns in the game. Before ending the video, the quarterback also acknowledged the importance of next week's match against the Saints. Overall, the ex-New England Patriots player was ecstatic with the win.
"What's up everyone? Happy Monday. Hope you guys are having a great day," Brady said. "What a game yesterday, the defense gave up three points, the O-line played great, the running backs were on fire, Mike (Evans) had three tuddies (touchdowns) and we are six and one, here we go, headed to New Orleans on Halloween night, going to be a huge game, gonna be a great week, let's go," Brady finished.
Brady trolls Chicago with Chief Keef's 'Love Sosa' after the win vs Bears; Keef responds
While Brady was his usual self in the video, there was one thing that caught the eyes of many. Brady played one of Chief Keef's songs in the background of his hype video. Chief Keef, if you don't know, is a Chicago-based rapper and a huge Bears fan.
ADVERTISEMENT
Article continues below this ad
The song took the fans by surprise and it felt as if Brady had fired a shot at the rapper, perhaps to add salt to the wounds after the Bears had been swept off the field by Brady & co. In response, Keef playfully retweeted Brady's tweet, saying "You didn't have to do this!"
ADVERTISEMENT
Article continues below this ad
Why do you think Brady played Chief Keef's 'Love Sosa' in the video? Let us know!