Mac Jones' Expletive Laden Sideline Outburst Draws Startling Tom Brady Comparison From One of TB12's Former Super Bowl-Winning Teammate
Published 12/05/2022, 7:30 PM EST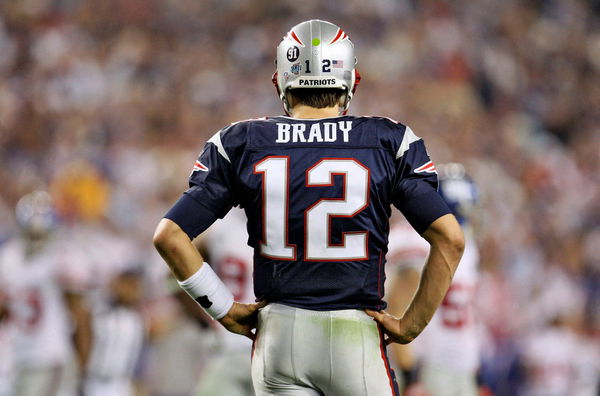 When the New England Patriots could not secure a win against the Buffalo Bills, QB Mac Jones did not stray away from expressing his anger and frustrations. There were problems in the offensive end of the Pats in their 24-10 loss. The offensive line coach of the team had to listen to the criticisms of ex-NFL players over his terrible play-calling. The QB's anger was reminiscent of the seven-time Super Bowl-winning Tom Brady. 
The former starting quarterback of the Patriots is known to be a passionate player who swings expletives when things go wrong. He took the practice to his new team, Tampa Bay Buccaneers, as well. Fans saw an enraged Tom Brady screaming at his playmates during the Bucs-Saints matchup. 
ADVERTISEMENT
Article continues below this ad
Coming back to Jones, on Amazon's Thursday Night Football game, a clip did rounds on the internet. The 24-year-old cussed his players. He said something along the lines of, "throw the [expletive] ball, the quick game sucks." What he said is not clear because the video has no audio, nor did the QB confirm what he exactly uttered.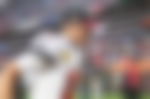 The New England Patriots could not take the charge of the ball during the entire game against the Buffalo Bills. New England had four three-and-outs in the first half. They kicked the ball on their opening two second-half possessions while trailing by a significant margin. They had a disadvantage of 17 points when they entered their third and last of the second half. The drive lasted for six minutes. And comprised 17 plays and 57 yards. The call did not satisfy Jones. 
What would Tom Brady have done in that situation?
ADVERTISEMENT
Article continues below this ad
Former Patriots, James White, who announced his retirement during the training camp, expressed his issues with the team. According to him, Jones' explosive behavior indicated a much larger problem on the team.
Defenses can get hold of the quick game the Pats played. Thus, it became necessary to "switch it up a little bit and take some shots down the field."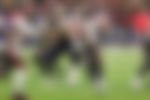 White also believed that his former quarterback teammate, TB12, would have "one-hundred percent" reacted in a manner akin to Jones. It can be true since the fifteen-time Pro Bowler has not only shouted at his teammates but also thrown tablets on the sideline.
ADVERTISEMENT
Article continues below this ad
Watch this story: Tom Brady Went to The Same High School As This Controversial MLB Hall of Famer Who Was Also A 14x All-Star