Mac Jones' Patriots Teammate and WR Unloads On His Leadership Skills and Greatest Strength
Published 05/12/2022, 9:00 AM EDT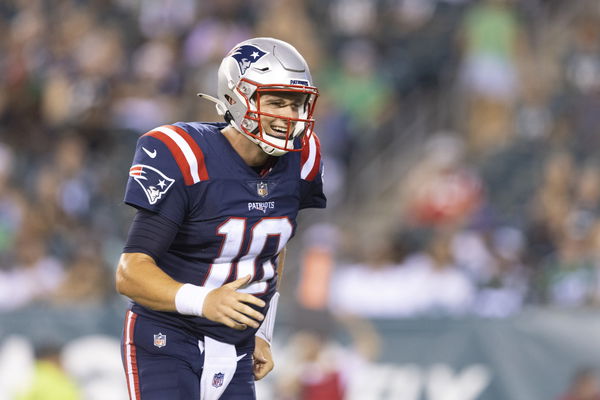 The Mac Jones era is just setting up. The second-year quarterback had a blast on his rookie season in the NFL. With the new season approaching, he is looking to make substantial improvements in the year-2 of his blossoming career. Moreover, his New England Patriots teammate and WR, Nelson Agholor, has tons of praise for Jones. He also reveals his greatest strength as a QB.
The New England Patriots look to be in safe hands ever since the GOATed era went in the rearview. Mac Jones deserves credit for his performance in his debut season in the league. However, things could be different this time. The Pats lost Josh McDaniels, a few top offensive coaching staff, and two of the best interior defensive players. The mentorship will be contrasting this time, and QB Mac must fight it.
ADVERTISEMENT
Article continues below this ad
On Tuesday, Nelson Agholor spoke to the mainstream press. He clarifies why Jones has had the level of commitment to be a standout player.
He mentions, "He's definitely trained his butt off, I can tell you that. I see it every day when he comes in here. He works his butt off. He's here every day putting the time in. And, obviously, when he throws the football, he throws the football well — really well. I'm impressed with what he does every day and how he works."
One of Mac Jones' best qualities, which the wideout noticed, is something that will assist the offense's momentum rolling forward.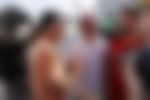 ADVERTISEMENT
Article continues below this ad
Agholor told reporters, "I think Mac's greatest strength is his ability to communicate. Obviously, he's a great quarterback. I think he throws the ball amazing. But I love the way he communicates, and that's something that allows you to grow together, to work together."
Mac Jones: Bill Belichick's prized possession?
The Patriots needed a sound head of the table, who could interact with the players and create partnerships. Tom Brady is a brilliant leader who left huge hurdles to overcome. The challenge was obvious to Mac Jones. He's currently conducting everything he can to put himself in the perfect position.
ADVERTISEMENT
Article continues below this ad
Bill Belichick can develop a young quarterback into a franchise player. Mac Jones could become the next big thing since Tom Brady. The year before, he threw for 3,801 yards on 68 percent of his throws, with 22 touchdown passes and 13 turnovers. They designated him to the Pro Bowl and came in second in the OROY voting. Moreover, with such impressive stats, a Super Bowl victory appears to be a foregone conclusion.
Watch This Story: Green Bay Packers to Buffalo Bills; Top 5 Landing Spots for Odell Beckham Jr Ahead of 2022 Season