'Made A Childhood Vision A Reality': Cooper Kupp Pens Emotional Statement After Signing Multi-Million Dollar Extension With LA Rams
Published 06/09/2022, 11:00 AM EDT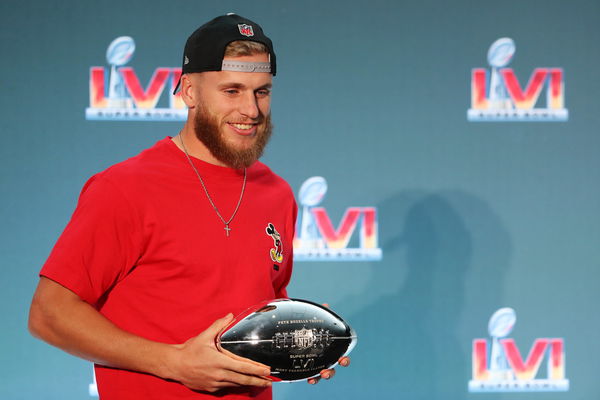 The Los Angeles Rams' star wide receiver Cooper Kupp took to Twitter for penning down an emotional statement. This statement referred to his multi-million dollar contract extension with the LA Rams. Kupp was a major architect in helping the LA Rams win the super bowl LVI earlier this year.
The star wide receiver became a standout player for the Rams following the 17 games he played in the NFL 2021 season. He scored 16 touchdowns and completed 1947 reception yards in total. This performance helped him etch the Los Angeles Rams as the super bowl champions.
ADVERTISEMENT
Article continues below this ad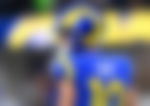 "The Los Angeles Rams made a childhood vision a reality when they showed their belief in me on the draft day… and today they showed continued faith. For that, I want to thank the Kroenke family, the front office, and coach McVay," said Kupp in the Twitter post.
Cooper Kupp Signs a three-year $80 Million Deal with the LA Rams
Cooper Kupp, the Super Bowl MVP and NFL Offensive Player of the Year has agreed to a three-year, $80 million deal with the Los Angeles Rams. This comes with $75 million guaranteed, which will see him paid $110 million total over the next five seasons. This total payout will be when the new contract is added to his current contract.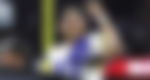 This multi-million dollar extension deal places Cooper Kupp among the highest-paid Wide Receivers in the National Football League. In his Twitter post, he expressed gratitude to his representatives, along with past and present coaches.
ADVERTISEMENT
Article continues below this ad
He also writes, "I am grateful to Ryan Tollner and Rep 1. Since the moment I became a professional, they have represented me with class and integrity. I also want to show gratitude to all my past and present coaches and teammates. Whether we participated together in one or 1,000 drills, you left an impact and taught me a lesson."
ADVERTISEMENT
Article continues below this ad
The Los Angeles Rams have attributed their victory in the 2021 NFL season to their wide receivers. All WRs played exceptionally well with Cooper Kupp clinching the MVP title in the super bowl; therefore, making his case for this cash-loaded deal.
Watch This Story: How Odell Beckham Jr. earned $3 Million in incentives from his insane post-season run
Edited By: Gurjyot Singh Dadial