Matthew Stafford Almost Lost His Arm In a Costa Rican Rainforest Courtesy Of A Tiny But Deadly Animal
Published 05/02/2022, 12:00 PM EDT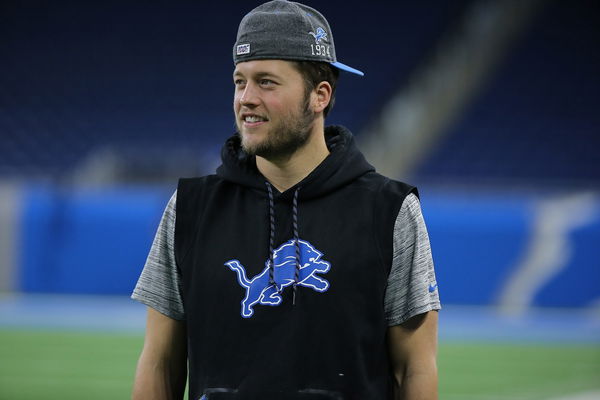 The Detroit Lions drafted Matthew Stafford in 2009. Since then, he had stayed loyal to the franchise despite achieving no success. His talent was getting neglected due to the bad performances of his team. However, none of them was his fault, as he was doing his job well. Only true football fans knew about his talent and skills. Primarily because not everyone followed a struggling team like the Detroit Lions.
His big breakthrough finally came last season when he got the chance to play for the Los Angeles Rams. He was a part of the trade, which sent Jared Goff to Detroit, and Stafford replaced him as the starting quarterback in LA. Matthew Stafford led the franchise to a Super Bowl triumph in his first season for the Rams.
ADVERTISEMENT
Article continues below this ad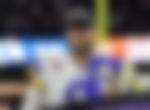 As a result, everyone now knows about the immense talent and skill possessed by the former Detriot Lions' quarterback. However, in the past, due to one strange moment on a trip to Costa Rica, Matthew Stafford could have lost his arm.
A frog could've cost Matthew Stafford his arm & career
During his time in Detroit, Stafford and his family friends used to go on vacations during the time of the Super Bowl. Unsurprisingly, because Stafford's team was nowhere near making it to the Super Bowl. In addition, the quarterback wanted to clear his mind from football for a few days.
However, during one of their trip to Costa Rica, Stafford would have put his life in danger. Stafford and his friends decided to reside in a rainforest during their trip. One afternoon, the QB decided to climb up a cliff that was at the top of a waterfall.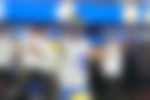 After reaching the top, he sat down with his friend Steve Cundari. He then spotted a red frog sitting beside him and pointed towards him. However, the local guide heard their conversation and shouted, "Do not touch it! If it bites you, we might have to cut off your arm!"
ADVERTISEMENT
Article continues below this ad
If not for the guide, that frog could have bitten Matthew Stafford. As a result, it would have been very difficult for him to survive, as his hand would have to be cut down. This was a very close encounter and could have changed the entire trajectory of Stafford's life.
However, all's well that ends well. Matthew Stafford then continued his journey in the NFL, and eventually became a Champion with the Los Angeles Rams. He will continue to seek more success with the Rams in the upcoming season to solidify his legacy.
ADVERTISEMENT
Article continues below this ad
Watch This Story : NFL Teams Feast on These First Five Overall Picks in the 2022 NFL Draft