Matthew Stafford Optimistic About New Chapter With LA Rams
Published 05/19/2021, 2:22 PM EDT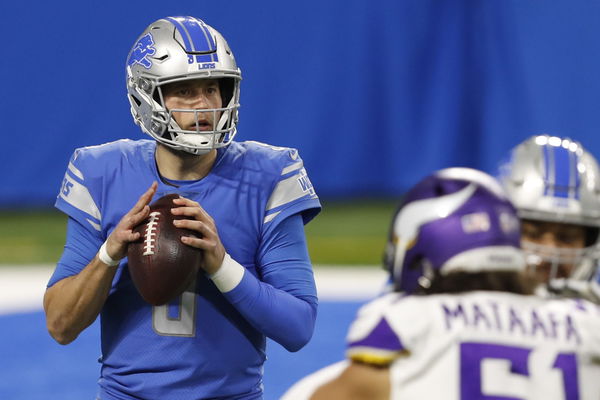 ---
---
The LA Rams pulled off the blockbuster deal of the offseason before it even started. Trading starting QB Jared Goff, a 2021 third-round pick, a 2022 first-round pick, and a 2023 first-round pick to the Detroit Lions for Matthew Stafford, the Rams made their intentions clear. They've got a Super Bowl on their mind. 
ADVERTISEMENT
Article continues below this ad
Starting a new chapter in the NFL at the age of 33, Stafford had the same goal in mind- A Super Bowl ring. 
ADVERTISEMENT
Article continues below this ad
Matthew Stafford looking ahead to life in LA
In a conversation with the LA Times, Stafford talked about his experience with the Lions and just how hyped he is for the upcoming season. 
"We had some good teams in Detroit, and I'm excited every single year because I love playing this game," Stafford said.
READ MORE – 'I Would've Traded Aaron Rodgers' – NFL Analyst Feels Packers Missed Out on Opportunity To Capitalize On Trade Situation
Stafford made it to the playoffs with the Lions three times in the past 12 seasons. Meanwhile, the Rams have made the playoffs three times since 2017. In 2018, they made it all the way to the Super Bowl only to lose 13-3 to the New England Patriots. 
"I'm very excited about playing for this team, the Rams organization. I'm excited about trying to get to know these guys. To win as consistently as the Rams have won in the last four or five years, you've got to have good people," he said.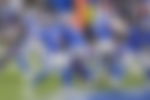 Still getting used to his new surroundings, the quarterback is looking to immerse himself in the Rams' winning culture.
ADVERTISEMENT
Article continues below this ad
"You can't just have good players and good coaches. It's a really fun thing for me to be a part of, just trying to immerse myself in the team."
Trading for Stafford came at a price. The Rams now have no first-round draft picks till 2024. But the franchise has shown that it is not afraid to shell out a premium for the players they want. 
READ MORE – Opinion: Can Zach Wilson Finally Be the Man To Replicate Joe Namath at the Big Apple?
ADVERTISEMENT
Article continues below this ad
They did the same for cornerback Jalen Ramsey. And that worked out for them just fine as Ramsey was named a first-team All-Pro last season. With Goff, they'll hope to have pieced together the last piece of the puzzle.