Medical Expert Backs Aaron Rodgers On Claims That Psychedelics Helped Him Achieve Two Back-To-Back MVPs
Published 08/07/2022, 11:30 AM EDT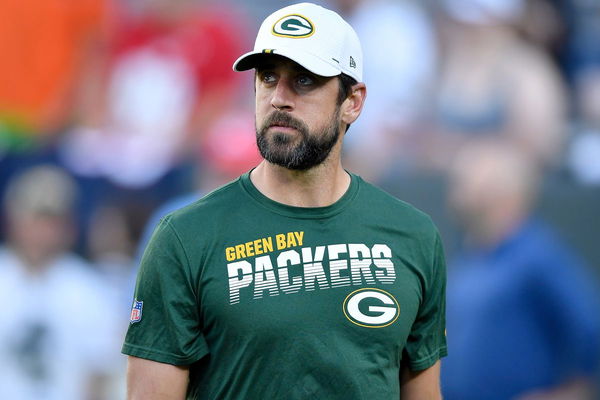 Aaron Rodgers put his fans and the media in a loop. He admitted his use of a psychedelic brew on a podcast. Ayahuasca is a plant-based psychedelic that contains the hallucinogenic drug, DMT. It has been in usage in Central and Southern America. With the admittance, the four-time MVP award winner started a conversation around the popularity and entrance of psychedelics in mainstream spaces.
ADVERTISEMENT
Article continues below this ad
The usage of psychedelics and the like, in sports, has been around for decades. Medical professionals agree with the power-enhancing abilities of psychedelics. They know that using plant-based brews is not a strange concept.
ADVERTISEMENT
Article continues below this ad
Aaron Rodgers started the conversation around psychedelics
Although this is not the first time the debate around if the intake of psychedelics enhances or improves power started. The discussion has been going on for a long time. For the Packers quarterback, the use of the brew paved the way for him to achieve back-to-back MVP awards. It does not appear to him as a coincidence that he could achieve that.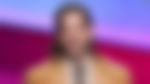 For him, he could attain the utmost form of mental health goal and that is self-love. Aaron Rodgers adds himself to a list of various other athletes and celebrities alongside Elon Musk, Miley Cyrus, Joe Rogan, Mike Tyson, etc. who revere about the use of psychedelics. However, hearing from our favorite athletes enough to make psychedelics mainstream?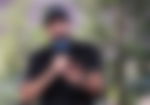 Dr. Lynn Marie Morski, president of the Psychedelic Medicine Association, says, "We are on the cusp of it becoming FDA approved in the case of MDMA, which is specifically being looked at to treat PTSD, we're on the brink of psilocybin being approved as well for things like treatment-resistant depression,"
ADVERTISEMENT
Article continues below this ad
Psychedelics in sports and will it have a sustainable future?
There is a long-standing relationship between LSD (a drug categorized as psychedelics) and extreme sports. It is quite common in the scene of mountain climbing, skiing, heli-skiing, volcano boarding, etc. to induce the effects of psychedelics.
ADVERTISEMENT
Article continues below this ad
The legalization of cannabis in various states in the US eased the NFL drug abuse policy. Some franchises where the use is illegal can't intake psychedelics. And athletes work hard on their bodies to optimize their powers unnaturally. Can the use of psychedelics help to separate the best from the best out of all the bests?
Read more: Tom Brady Went to The Same High School As This Controversial MLB Hall of Famer Who Was Also A 14x All-Star
Edited By: Gurjyot Singh Dadial