Medical Experts Explain How NFL Players Withstand Extreme Cold While On the Field
Published 01/21/2022, 2:51 PM EST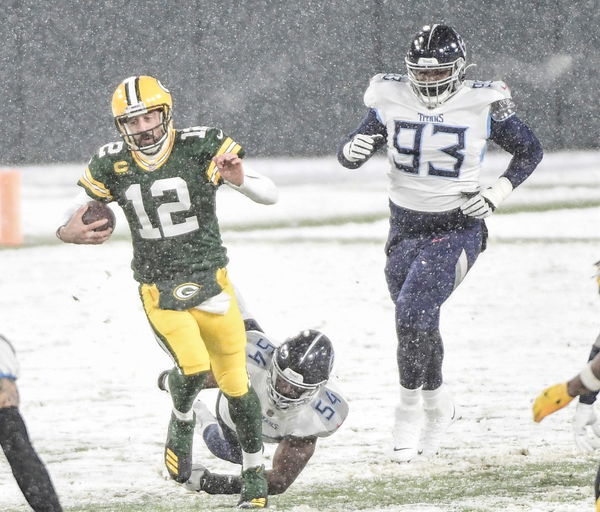 The National Football League (NFL) is one of the toughest and fiercely competitive leagues in all of American outdoor sports. All teams do need to consider and plan for every scenario while playing their games. But one thing that not every franchise or its player can plan for is the extreme weather conditions of different venues.
From warm and dusty Texas day to the cold and chilly Buffalo nights, NFL players really are put through to their physical limits. The weather can play the role of the ultimate equalizer or an unfair advantage if rightly understood. Many modern NFL greats like Tom Brady, Josh Allen, and Aaron Rodgers have taken advantage of their home turf weather conditions.
ADVERTISEMENT
Article continues below this ad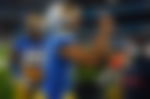 The extremely cold football games have been a constant theme during the NFL postseason in 2021 as well. Players while visiting Lambeau Field or Arrowhead Stadium usually experience the worst of weather. Even the use of heaters on sidelines doesn't really help as much as many fans might think they do.
The NFL message to cold temperatures: 'Too Bad'
The league for almost the past 9 decades never taken any liberty of canceling or postponing games due to extreme weather temperatures. The NFL has been on a relentless and speedy track where players are never given even an inch of leniency. Players did indeed have to find ways to work around extreme climatic conditions during the playoffs.
ADVERTISEMENT
Article continues below this ad
Use of Vaseline on face and hands, wearing of SCUBA shirts under jerseys to chicken broth drinking, the NFL players have done it all. Hypothermia and perspiration have been the bane of football teams in the NFL. Even medical experts have indeed said their beliefs and effects about playing in such conditions.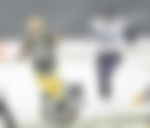 They state that risk appears in the game when temperatures go below zero degrees and wetness envelops the athletes. While speaking on wearing multiple layers of clothing, experts state, "Football is a tough sport because it's so stop and go. But there is also a fine line between having the right gear and too many layers."
ADVERTISEMENT
Article continues below this ad
Despite the attempts to try and keep themselves warm, NFL players need to use safe methods rather than be reckless and susceptible to sustaining long-term injuries.
Watch This Story: Tom Brady Is Older Than Every NFC Coach in the Playoffs This Season