Michael Irvin Concerned That Dallas Cowboys Are Hiding the True Extent of Dak Prescott's Shoulder Injury
Published 08/14/2021, 11:00 AM EDT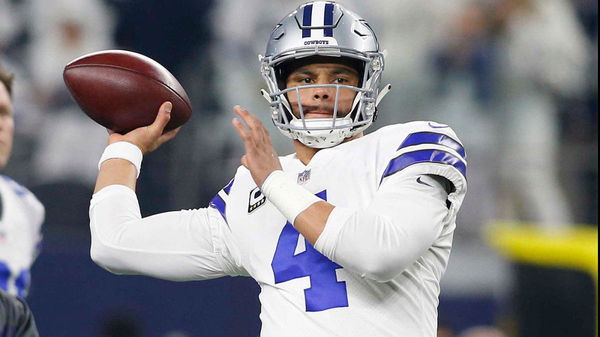 ---
---
There are high hopes surrounding the Dallas Cowboys as they enter the 2021 NFL season. With loads of key players returning from injuries, America's Team is looking to ensure that there is no repeat of 2020 where they finishing with a 6-10 losing record. 
ADVERTISEMENT
Article continues below this ad
Among the returnees is quarterback Dak Prescott who missed the majority of last season with a compound leg fracture. Signed to a new four-year deal, Prescott though looked ready to take over as the Cowboys QB1 once again.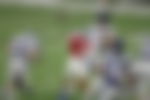 But it seems those hopes have hit a roadblock. During the first day of training camp, Prescott complained of experiencing some strain in his throwing shoulder. 
ADVERTISEMENT
Article continues below this ad
New reports suggested that the QB had undergone an MRI scan to check out his shoulder. While the Dallas Cowboys have downplayed the seriousness of Prescott's shoulder issue, franchise legend Michael Irvin feels the Cowboys are definitely downplaying the extent of Prescott's injury.
Dallas Cowboys could have problems regarding Dak Prescott
During a segment of the 'The Michael Irvin Podcast', the Pro Football Hall of Famer says there's more to the Prescott story than what meets the eye.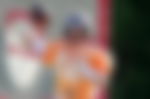 "There's something bigger going on here that they're not telling you," said Irvin. "When I was there at camp, he was throwing the ball back to the guy that was snapping it to him with his left hand. It only takes that little wave with the right hand to throw the ball two yards, and I was like, 'Oh, no. Oh, no." 
While Irvin said that his contacts too have reiterated that Prescott's shoulder shouldn't be a cause for concern, the former wide receiver feels that the Cowboys are simply hiding the truth going into the new season.
ADVERTISEMENT
Article continues below this ad
"The worst thing in the world, right now, is to have everybody in camp saying, 'Oh, no, we're going to have to play this season without Dak.' Or, 'We're going to have to miss a considerable amount of time without Dak," he said.
"You don't stay out this long with something this minor at that position when you had all of last year off," he added.
ADVERTISEMENT
Article continues below this ad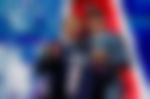 Might the Cowboys really be hiding the truth about Prescott's shoulder injury? The truth will soon be revealed once the side kicks off its campaign against defending Super Bowl champs, Tampa Bay Buccaneers, on September 9.