Michael Vick Backs Dak Prescott After Latest Contract Extension with Dallas Cowboys
Published 03/10/2021, 7:43 PM EST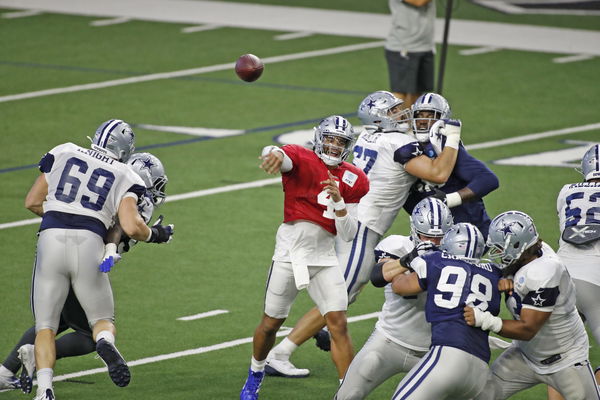 Mike McCarthy's first season as head coach for the Dallas Cowboys did not pan out as expected. The NFC East big boys finished third in their division behind divisional rivals, New York Giants, with a 6-10 record. A large reason behind their dismal display was the absence of star quarterback, Dak Prescott.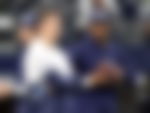 The former Mississippi State man suffered a season-ending double compound ankle fracture in the Week 5 win over the Giants. However, he is expected to be fit in time for the 2021 NFL season.
ADVERTISEMENT
Article continues below this ad
His recent four-year contract extension deal with the Cowboys makes him one of the top-paid players in the league. But, is Dak Prescott the right man to guide the Cowboys back to the Super Bowl? Here's what former Atlanta Falcons quarterback Michael Vick thinks.
Dallas Cowboys tie down Dak Prescott to a long-term contract extension
Four-time NFL Pro Bowler, Michael Vick, made an appearance on Fox Sports show Undisputed alongside Skip Bayless and Shannon Sharpe. Vick was all praise for Dak Prescott and added that Dak deserved the bumper $160 million deal.
He said, "This is a good thing. You know, this is incredible. It's great for Dak and is great for the Dallas Cowboys organization. More importantly, I think it's great for the entire offense, and all those guys who believe in Dak, who trust him and look at him as the unsung hero of that team."
ADVERTISEMENT
Article continues below this ad
"They found out the hard way last year, unfortunately, but, you know, we all knew this day was coming, I think this is gonna be really good karma for the Dallas Cowboys moving forward this season because they didn't wait….Now he's a happy man, a very rich man, as he should be. And if you call him right now ask 'Dak, What do you expect this season?' he'll probably say 'I expect the expectations to be a lot higher, and I'm gonna take it with a grain of salt'."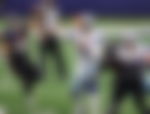 "So, you know, this is a great thing for the Dallas Cowboys organization. Like I said, more importantly, for the entire offense in its entirety, for these guys to now be able to gel and work collectively to the offseason work as hard as they can to give us a good showing in this 2021 season," Vick said on the show.
ADVERTISEMENT
Article continues below this ad
Prescott has thrown for 6,500+ yards with 35+ passing TDs since 2019. He is arguably a top-5 quarterback in the league right now. The Cowboys made a strong statement by tying him down to a long-term contract. Now all that's left, is a Lombardi Trophy.