Michael Vick Gives His Take on Tom Brady and the Buccaneers
Published 01/01/2021, 12:00 PM EST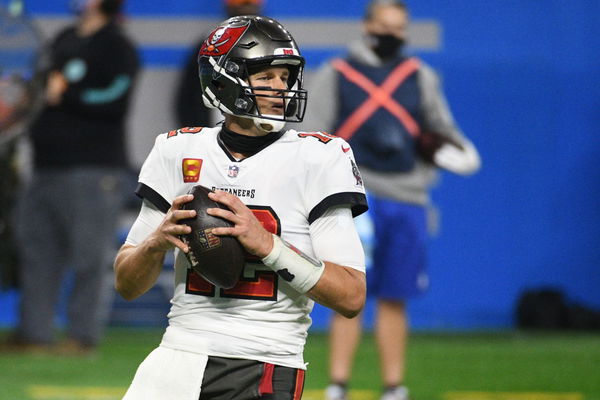 ---
---
Tom Brady and the Tampa Bay Buccaneers have managed to salvage their season. A feat that looked impossible at one point, Brady has led the Buccaneers into a playoff position, and they enter the post-season this year with a solid chance.
ADVERTISEMENT
Article continues below this ad
Tom Brady showed that even at the age of 43, he is still one of the best quarterbacks in the NFL. And now, he looks to get his 7th Super Bowl Ring.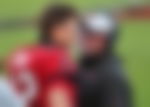 However, not everyone is convinced of their chances or their ambition. Former NFL player Michael Vick spoke on Undisputed earlier. He believes that Tom Brady has nothing more to prove with another championship ring.
ADVERTISEMENT
Article continues below this ad
However, he does understand why Buccaneers' Head Coach Bruce Arians believes that it is 'Super Bowl-or-bust' for them.
"I don't think Tom Brady needs another trophy, I think he got more than enough. I think right now, this is about house money for Tom Brady.
"And for Bruce Arians, you look around your locker room and you see Tom Brady… You look around and say, 'I got a Super Bowl team'. Then you think it is Super Bowl-or-bust. That's totally understandable." 
Tom Brady doesn't need another Super Bowl win – Michael Vick
Vick further added that Bruce Arians and Tom Brady have done a good job of working together. Despite the tumultuous start to their relationship, Arians and Brady have managed to salvage the Buccaneers team, and give them a real chance.
Arians, according to Vick, also proved that he could be successful with a good quarterback, which he did not have earlier. He said, "And Bruce has done a great job pairing with Tom Brady and showing that if he has the right quarterback, then he can be the guru that we see him as.
"It has been on full display. It's been up and down, it's been rocky all season, but they found a way to mount that comeback and I just think they needed a little bit more than what they got from Jameis Winston. And they got that with Tom Brady."
ADVERTISEMENT
Article continues below this ad
He added, "Less interceptions, more touchdowns, and they found themselves in the postseason. So, it goes without saying. They brought Tom to Tampa for a reason.
"They got what they were looking for, they got a playoff birth, right in their lap. And in 2021, it will be Super Bowl-or-Bust, we will be saying that."
ADVERTISEMENT
Article continues below this ad
The Buccaneers will enter the Playoffs with a do-or-die mentality. The signing of Brady was completed with the express purpose of leading the Buccaneers to the Super Bowl. And anything less than that will be seen as a failure by all parties involved.