"Michael's Point is Completely Ignorant, Mindless Finger Pointing": Following Tua Tagovailoa's Scary Injury, Fans Debate if Richard Sherman Should've Spoken More on Player Protection During Halftime Show
Published 09/30/2022, 10:43 AM EDT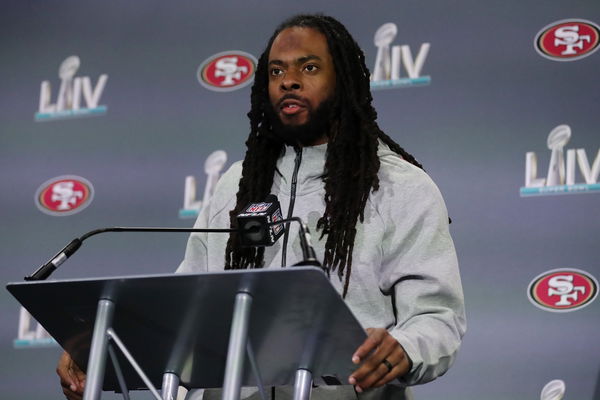 This Week's Thursday Night Football turned out to be a nightmare for the Miami Dolphins and Tua Tagovailoa, who were trying to maintain their winning streak against Cincinnati. The quarterback faced a head concussion. Once again, the TNF criticisms surfaced, and veterans like Richard Sherman were dragged into it.
ADVERTISEMENT
Article continues below this ad
The 27-15 loss was not the only setback the Dolphins faced in Week 4. Their prime weapon, Tua Tagovailoa, was carted off following a head concussion after being slammed by the defensive lineman Josh Tupou.
ADVERTISEMENT
Article continues below this ad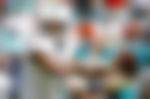 The nose tackle grabbed him by the waist, lifting him and finally slamming him across the turf. Instantly, his entire body became rigid and motionless, with his index and middle fingers appearing numb in an awkward way.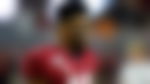 He was taken to the University of Cincinnati Medical Center with the team announcing that he sustained head and neck injuries; however, adding that he had movement and consciousness to the extent he could respond.
Well, this injury was Tagovailoa's second incident after he stumbled on the field, experiencing a similar hit playing against the Bills on Sunday. Within just four days, the veteran slammed his head twice.
QB Tua Tagovailoa is expected to be discharged from the University of Cincinnati Medical Center and will fly home with the team tonight.

— Miami Dolphins (@MiamiDolphins) September 30, 2022
All these developments raised concerns over players' safety and conducting back-to-back games with little time to recover. Pro Football Talk's managing director, Michael David Smith, recently went viral on Twitter. He poked former cornerback Richard Sherman to comment on the matter, who has been vocal about Thursday Night football for a long-time.
"Thursday Night Football" is just another example of the NFL's hypocrisy: The league will continue a practice that diminishes the on-field product and endangers its players, but as long as the dollars keep rolling in, it couldn't care less …" Sherman said six years ago, per media outlets. However, these comments were never meant to diminish the credibility of the game or the league. The veteran was keeping the facts straight and transparent.
The NFL world reacts to the unnecessary involvement of Richard Sherman in the matter
The former Buccaneers cornerback is now serving as a panelist on Prime's studio crew for the broadcasting of TNF. Ryan Fitzpatrick, Tony Gonzalez, and Andrew Whitworth are the other members of the show. Smith, who pointed out that Sherman was saving his paycheck by not speaking up, triggered fans to call out the media personality for unnecessarily dragging Sherman's comments on the issue.
Michael's point is completely ignorant, mindless finger pointing. Tf you talkin about? Wtf is Sherm gonna do to prevent TNF from happening?? Shifting blame to anybody besides league medical personnel & dolphins staff is mind-bogglingly stupid

— Zach Wilson (@ZachWil319) September 30, 2022
Another user fumed at Smith for making absurd comments.
Ahhh yes Richard Sherman sure has a lot of pull to get that change implemented. So instead of being critical of the actual organization who cleared Tua, you throw a stray Sherman's way ?? Make it make sense.

— HennyVeggie (@JonHennessy) September 30, 2022
Meanwhile, Sherman has pointed out the issue in the best way possible said another fan.
1. Fitz and him both spoke on the injury at halftime
2. He was an advocate vs TNF when he was an active player and it affected him. The reality is that TNF isn't going anywhere. So if he's serious about being an analyst + that was the offer he got, what do you want RS to do now?

— Josh Posuniak (@JPosuniak) September 30, 2022
However, this user went way far ahead calling out Smith
Not sure everyone complaining about nothing was said. Did you watch halftime or just hanging on what jock sniffers are tweeting? They spent the whole halftime talking about it, and showed no highlights of the first half.

— DRoberts (@PapaEmeritus75) September 30, 2022
Sherman had been vocal more than enough said this user.
Is he supposed to say something every Thursday? He's made his thoughts clear before (and suffered a major injury himself on TNF), so I don't think it's fair to say he's ignoring it when we already know what he thinks.

— Vinny (@landinivinny) September 30, 2022
Indeed, who knows better than the player himself?
Who are any of us to judge Sherman? The man fought a hard fight for a long time as an active player, he passed that mantle on. Let him be.

— HereforFF (@mauldin_luke) September 30, 2022
ADVERTISEMENT
Article continues below this ad
This user joined the conversation claiming Sherman has played his part quite well.
You clearly haven't been watching it all. He just said they will have to answer for this he hates seeing a players health pushed aside for benefits of a team. So maybe you should continue watching and listening.

— CERTIFIED LOVER ROB (@SweetsRobbie) September 30, 2022
ADVERTISEMENT
Article continues below this ad
Currently, the matter of concern is Tagovailoa's health and recovery, especially after a lot of uncertainties surrounding his injury. Fans would be curious to know what's ahead for the quarterback in the upcoming games.
Watch This Story: Aaron Rodgers Intimidated When Asked To Emulate 45 Year Old Tom Brady's Career
Edited By: Deepika Bhaduri