'Might Just Need to Have a Real Talk'- Alvin Kamara on His Stats Being Affected by Taysom Hill as Saints Starting QB
Published 03/27/2021, 8:15 AM EDT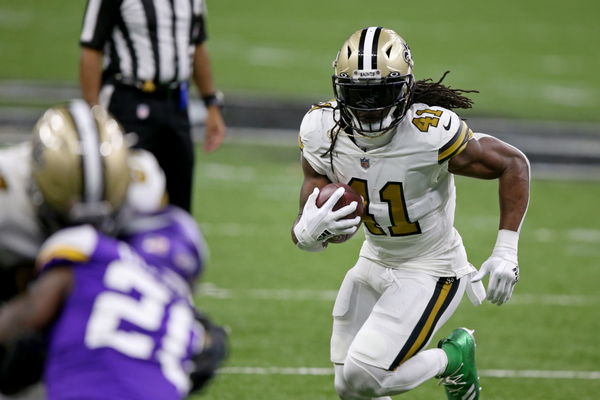 ---
---
Alvin Kamara has been an All-Pro star for the New Orleans Saints. The running back, known for his ability to make plays via the aerial route, has been a key tool in a Saints offense that has been a dominant force over the years. 
ADVERTISEMENT
Article continues below this ad
But that offense now enters a phase of transition. With quarterback Drew Brees calling it a day, the side will have to adapt with a new play-caller. But for 2021, the franchise won't have to look far away for their new QB1. 
With the Saints signing Taysom Hill and Jameis Winston to new short-term deals, it is expected that both will get their shot at claiming the starting spot.
ADVERTISEMENT
Article continues below this ad
Both players are unique thanks to their skill sets. While Winston is a more traditional quarterback, Hill is a bit of an anomaly. Hill can play at almost any position on the field and thus is a surprise package whenever he takes to the field.
This is something that Alvin Kamara feels he needs to address with the QB before they start off the new season.
Alvin Kamara makes his feelings known  
During a segment of Speak For Yourself, Alvin Kamara was asked for his take on Hill starting potentially affecting the running back's individual stats. And the running back made a tongue-in-cheek response.
"Taysom and I might just need to have a real talk. You know I feel a certain type of way when I don't catch the ball in a game. I'm a team guy… but just throw it at me once. Just once," said Kamara, laughing.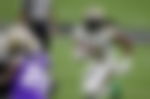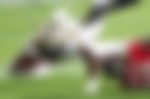 The running back, however, highlighted the different style of play that Hill brings to a game.
"Everybody has a different style. Taysom's got a different style. He's able to do some different things that we haven't seen other quarterbacks do. He's a tough player. When he's in the game, I can see changes as opposed to when Jameis is in there."
Kamara also said that is important how opposition defenses view their new quarterback.  
ADVERTISEMENT
Article continues below this ad
"It's up to the defense how they look at the quarterback position. Defenses look way different at Jameis than they look at Drew (Brees) and Taysom," he said. 
With Taysom Hill in the center, do you feel the franchise will change the way they play their offense? And could it genuinely affect the role of Alvin Kamara in the team?
ADVERTISEMENT
Article continues below this ad
ALSO READ- Alvin Kamara Reveals the New Leader for the Saints After Drew Brees' Retirement