Mike Daniels finds similarities between Aaron Rodgers and Joe Burrow
Published 11/12/2020, 6:28 PM EST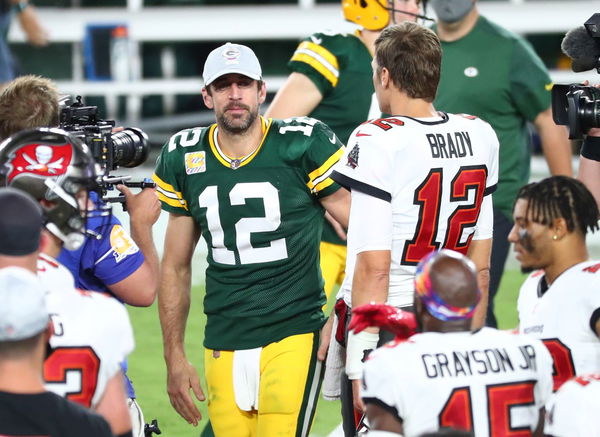 ---
---
Cincinnati Bengals' Veteran defensive lineman, Mike Daniels has found out a few similarities between Green Bay Packers' star quarterback, Aaron Rodgers, and the newest addition to the quarterbacks of the Cincinnati family, Joe Burrow. Daniels, in the early years of his career, observed Aaron Rodgers and his game for seven years up close and now he sees a few of those remarkable qualities in the rookie quarterback for the Cincinnatis.
ADVERTISEMENT
Article continues below this ad
Daniels himself being a veteran had played many games for the Green Bay Packers who was signed by the Cincinnatis in August. He observed a few commontraits in both the players, the new quarterback for the Cincinnatis, namely Joe Burrow and his former teammate Aaron Rodgers.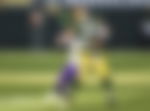 Daniels does not find Burrow to be a rookie player, "the guy is like a four-year veteran already" said Cincinnati's latest veteran recruit. He also talked about the rookie's phenomenal growth since his first day to the Charger's game within a week's time.
ADVERTISEMENT
Article continues below this ad
He even found both Rodger's and Burrow's fashion of commanding the offence the same.  When Burrow sees room for change in the play he doesn't back down from taking a call and facing whatever the consequence might be.
"He sees something, he's going to make an audible that you wouldn't expect him to make,"  "Joe's doing a lot of great things. I'm really excited to be there in the beginning of his career because I know he'll be one of the great ones." said Daniel.
ADVERTISEMENT
Article continues below this ad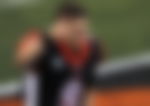 Joe Burrow and his smashing start.
Burrow has had a smashing start to his career. His performance so far has been spectacular. Three games prior to his week 9 he had an average of 322.7 passing yards per game which is the second-highest in NFL from week 6. Burrow through his first eight career games has 221 completions which is the so far the highest any individual player has had since the merger that happened in the year 1970.
ADVERTISEMENT
Article continues below this ad
Burrow is a physically gifted player, his pinpoint accuracy to his deft pocket development. These are a few of those traits one cannot not mention when talking abut Burrow, but Daniel chose a unique perspective. Rather than praising these physical qualities, he focussed more on the deeper aspects.
"He's a leader,". "He's a really good player. A really solid dude. He had to go the long way, like Aaron. He's a fifth-year senior coming out of college, and he had to transfer. So, he's got that grit. There's no entitlement to him." said Daniel.