Mike Florio Helps Answer Patrick Mahomes & Kansas City Chiefs' Biggest Question Mark in NFL Season 2022
Published 06/18/2022, 8:37 AM EDT The Kansas City Chiefs offense will have a very different outlook in the forthcoming season. Tyreek Hill is no longer with the team, and that has left a huge void left to fill for the Chiefs. Even though Patrick Mahomes is a great quarterback, he'll also face some difficulties in adapting to life without Hill.
Recently, Mike Florio on his show discussed how the Chiefs can overcome playing without Tyreek Hill. He was joined by Charean Williams, and both of them gave a good detailed description of what the Chiefs might be thinking to do next season.
ADVERTISEMENT
Article continues below this ad
Charean Williams said, "Tyreek Hill averaged 86 catches 1,200 yards, 11 touchdowns over the last four seasons, he was very very good. This will open.. maybe not open things up. But in Travis Kelce, is going to become more of a target. He was second in targets last year after Tyreek Hill's hundred fifty-nine targets, but he's going to command the double coverage now…"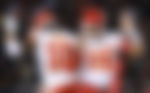 She added, "So we'll see what Patrick Mahomes can do. He still a great quarterback? I still think this is going to be a very good team…" Williams further said, "You're getting receivers straight out of college who were coming in to the NFL and playing really, really well, they have that in Sky Moore. Maybe he's going to become that guy. They're certainly betting on him being very good this season as a rookie as much as they're going to depend on him."
She also highlighted the factor that the Kansas City Chiefs have got Juju-Smith Schuster and Marquez Valdes-Scantling, both of whom can have a huge impact on the offensive side of the field for the team.
Patrick Mahomes and Kelce will be the driving force for the Chiefs in 2022
Even though the Chiefs have added many new pieces to their squad, the main responsibility will still be on the shoulders of Travis Kelce and Patrick Mahomes. They both know this offense pretty well, and it will be fair to say their offense runs through these two players only.
ADVERTISEMENT
Article continues below this ad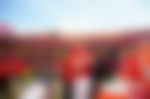 Travis Kelce will be quite often double-teamed next season, and that will give an opportunity for other players to shine. The Chiefs fans are quite excited about rookie Sky Moore. If he can have a season like Ja'Marr Chase had last year, then they might not miss Tyreek Hill at all.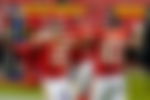 ADVERTISEMENT
Article continues below this ad
However, only an eye test will tell whether the Chiefs made good acquisitions in the offseason. Like every year, they'll start the season as one of the favorites to win the Super Bowl.
Watch This Story: Rob Gronkowski, Tom Brady, And Odell Beckham Jr's Involvement In Crypto Becomes Butt Of Jokes From The Onion