Mike Florio Talks Whether This Could Be Aaron Rodgers' Last Season With Green Bay Packers
Published 04/24/2021, 9:30 AM EDT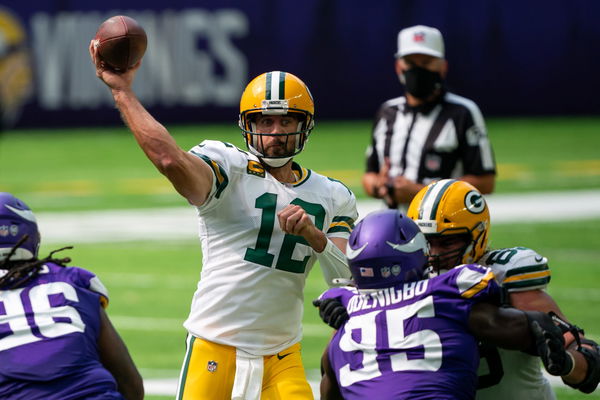 ---
---
The future of Aaron Rodgers in the NFL can be perfectly summed up by what he had to say after his side's loss in the 2020 NFC title game. A 'beautiful mystery'. 
ADVERTISEMENT
Article continues below this ad
The Green Bay Packers QB has been the subject to a lot of speculation of late. Starting with his comments and the Packers' apparent reluctance to rework his contract, Aaron Rodgers' Packers career is in 'Jeopardy'. 
One last run at Lambeau Field for Aaron Rodgers?  
ADVERTISEMENT
Article continues below this ad
NFL analyst Mike Florio, while appearing on the Minnesota Vikings' Draft preview episode, talked about Rodgers' contract scenario.    
"The team which wants to keep Aaron Rodgers on a year-to-year basis. I think that's one of the reasons why the Packers didn't exercise their contractual prerogative to restructure Aaron Rodgers' contract," Florio said.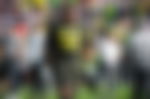 Rodgers had a renaissance in 2020. The QB won the NFL MVP Award and almost led his side to the Super Bowl.
"They've paid out a $6.8 million roster bonus instead of taking that and a large part of the salary, making it a signing bonus. Thus, reducing the cap number this year. You reduce the cap number this year by moving money around," Florio added.
The endgame, Florio declared, is the Packers playing out the waiting game to land themselves the ideal trade deal.
ADVERTISEMENT
Article continues below this ad
"What happens next year, you get a big cap charge if you trade him before June 1. I think they're trying to hold out that possibility." 
The Green Bay Packers had drafted QB Jordan Love in the 2020 NFL Draft. Love is seen as the Packers' new QB. The franchise did the same with Rodgers when they drafted him with Packers legend Brett Favre still on the roster. 
ADVERTISEMENT
Article continues below this ad
Aaron Rodgers sat out most of the first 3 years of his NFL career only to be fashioned into QB1 in 2008. With history having the habit of repeating itself, ruling out the possibility of this being Aaron Rodgers' last season at Green Bay wouldn't be a safe bet.