"Mike McCarthy Knows How to Deal with Adversity" – Aaron Rodgers Backs Dallas Cowboys Coach
Published 10/22/2020, 2:00 PM EDT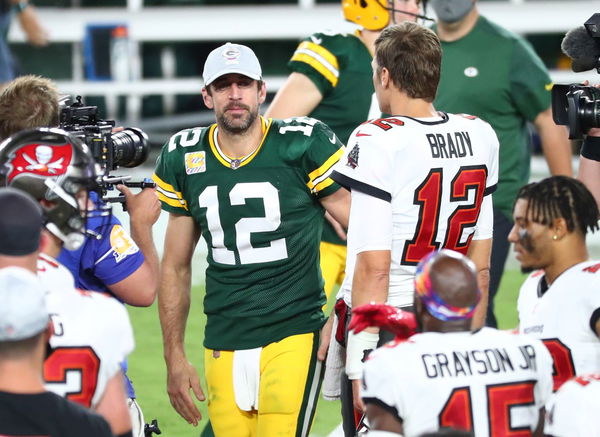 The Dallas Cowboys are having a tough outing in the NFL this season. The Jerry Jones-owned franchise were one of the favorites in the build-up to the 2020 season. They made some smart roster moves in the offseason. They also drafted promising young wide receiver, CeeDee Lamb, who was later given the famous '88' jersey.
But despite their superiority on paper, the Cowboys have underperformed over the first six weeks of the season. New head coach Mike McCarthy, who was previously employed in Wisconsin with the Green Bay Packers, is under immense pressure to deliver results at the moment.
However, two-time NFL MVP Aaron Rodgers has no qualms regarding McCarthy's ability to deliver.
ADVERTISEMENT
Article continues below this ad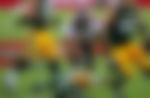 Aaron Rodgers gives his two cents on the Dallas Cowboys and former coach Mike McCarthy
Aaron Rodgers made his weekly appearance on The Pat McAfee Show earlier this week. He was asked to comment on the difficult circumstances surrounding former coach Mike McCarthy's debut season in Dallas. The injury to Dak Prescott, an underperforming defense, and a sub-par Ezekiel Elliott are some of the obstacles that McCarthy has dealt with in recent weeks.
"As far as I know what the facts are today…They're in 1st place in the division. 1st place in any division regardless of the record assures you a home playoff game.
ADVERTISEMENT
Article continues below this ad
"We won our division in 2013 at 8-7-1….So, you know, that Division has obviously been a little down this year. Philly is what 1-4-1 and the other two teams are 1-5…but they still have a lot of games against each other."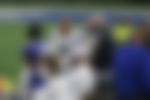 "It's a long season, obviously losing Dak doesn't help because he off to one of the greatest starts in history…you know that tragic injury but Mike knows how to deal with any type of adversity," Rodgers said on The Pat McAfee Show.
ADVERTISEMENT
Article continues below this ad
The Dallas Cowboys are currently on a 2-3 record in the NFL after six games. In the absence of the magnificent Dak Prescott, Mike McCarthy's boys succumbed to a 10-38 loss at the hands of Kyler Murray's Arizona Cardinals in Week Six. It will be interesting to see if backup quarterback Andy Dalton can step up and lead the Cowboys to a much-needed win against the Washington Football Team this weekend.