Dalvin Cook Lauds 'Unbelievable' Titans Running Back Derrick Henry
Published 12/05/2020, 4:38 PM EST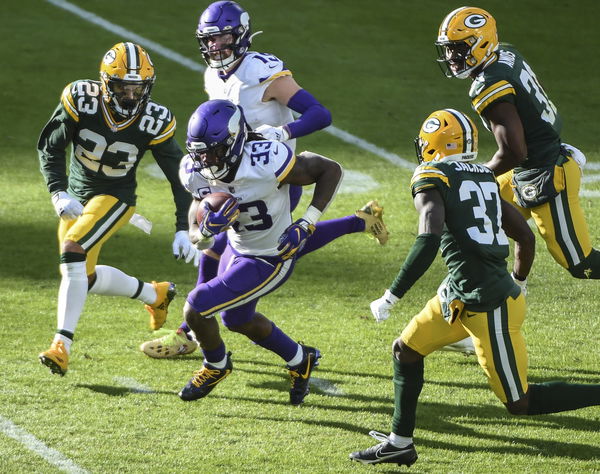 ---
---
Dalvin Cook, runner back for Minnesota Vikings, has been the center of attention for quite some time now. He has been getting a lot of appreciation from fans and other players as well. Cook has 1,130 rushing yards and 13 rushing touchdowns this season. He was last glorified by Derrick Henry, who is a running back as well.
ADVERTISEMENT
Article continues below this ad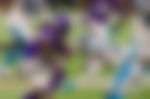 "Dalvin Cook is having a phenomenal season, Right now, I would say he's the best back in football. Just week after week, always dominating. Always having a great game. Running the ball. Catching the ball. Very explosive." said Tennessee Titans running back Derrick Henry.
ADVERTISEMENT
Article continues below this ad
The Titans fan favourite currently has 1,257 rushing yards and 12 rushing touchdowns this season. He is the only player so far to have more rushing touchdowns than Vikings counterpart Dalvin Cook.
Dalvin Cook singles out Henry for special praise
ADVERTISEMENT
Article continues below this ad
Both Minnesota Vikings and Tennessee Titans' running backs have a lot of respect and admiration for one another. Even though they are competitors in the field, they admire the other's achievements and skillsets. Recently Cook was asked how he felt when Derrick Henry called him the best running back in the NFL. How does all this appreciation make him feel?
He was pretty elated to hear Henry say such complimenting words for him. He responded by saying "It means a lot to me me, coming from a God has been so productive of these past few years, and just seeing what he's doing is unbelievable, you know, we'd like to hear that praise coming from him. No, he's great. I think 10 return this past week no say what he did to cope."
ADVERTISEMENT
Article continues below this ad
When asked why he thinks his and Henry's names aren't in that MVP conversation, he said, "I think now when we look at the award. It's pretty much not a running back award. I think the things Derrick Henry is doing and I'm doing are great for our teams, they know we're making plays pulling up the yardage and stuff. I think as the quarterback position they take so much and do so much, you know, you have to give those guys the award."
It will be really interesting to watch who takes home the rushing crown. Either of them could be the one.