Misery Continues for Pittsburgh Steelers; TJ Watt Out of Action
Published 11/30/2021, 2:01 PM EST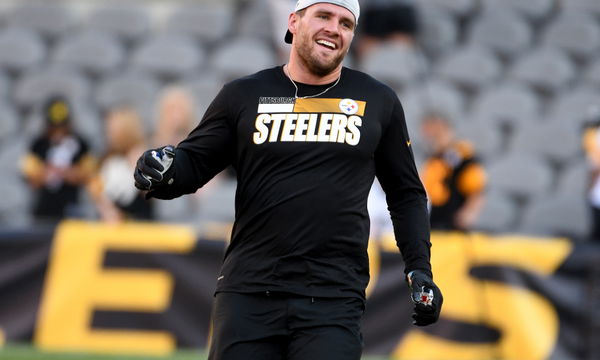 The Pittsburgh Steelers have had an indifferent NFL campaign so far. With 5 wins and as many losses, their performances have been perfectly balanced, like all things should be. Unfortunately for them, greatness in NFL is achieved by bracing the extremes.
If not, they will lose more often like they did against Cincinnati last week. However, their performances on the field are not their only area of concern. As per reports, Steelers Pass Rusher TJ Watt unfortunately has tested positive for COVID.
ADVERTISEMENT
Article continues below this ad
Cincinnati Bengals rout the Pittsburgh Steelers 41-10
In one of the most physical and one sided NFL games of last week, the Pittsburgh Steelers sank to a new low against the Cincinnati Bengals. The Bengals defeated the Steelers 41-10 in what was a complete rout. The wreckers in chief for Cincinnati were the two Joe's – Running Back Joe Mixon and Quarterback Joe Burrow.
RB Joe Mixon rushed for a career-high 165 yards and completed two touchdowns while Joe Burrow scrambled for a score and passed for another. Post match, the star man Joe Mixon expressed the positive vibes he is currently feeling and claimed that he is reaching his prime.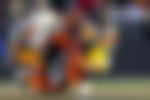 "To be honest I feel like I'm starting to reach that point, my prime, like starting to get there," said Mixon, who was slowed by a foot injury last season. "I know what type of speed the defense comes with, I know how to slow the game down myself. As much as it comes down to me making plays, that has to do with my teammates."
Star Pass Rusher TJ Watt placed on the COVID list
Earlier today, reliable NFL reporter Ian Rapoport was the first to break the news of TJ Watt being placed on the COVID list by the Steelers. This news comes as enormous blow for the Steelers as he had just come back from a knee injury.
ADVERTISEMENT
Article continues below this ad
Before his injury, the pass rusher was in sublime form. In nine games this season, the Defensive Player of the Year candidate compiled 12.5 sacks and completed 41 tackles. For a struggling side like Steelers, losing their star man at this point in the season comes as a huge blow!
ADVERTISEMENT
Article continues below this ad
Get well soon TJ Watt!