Patrick Mahomes' Elite Quarterback Skills Actually Hail From Baseball Lessons With Close Family Member Who Played In MLB
Published 09/25/2022, 4:56 PM EDT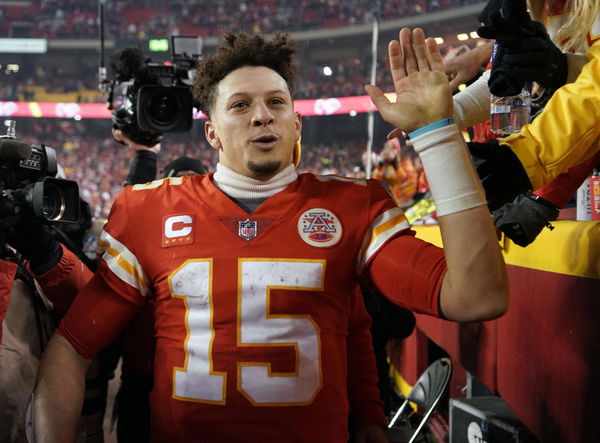 Patrick Mahomes is now a big-time quarterback in the NFL. However, before committing to football, the player was into baseball. Owing baseball to his father, Pat Mahomes, who was a professional pitcher in the MLB, Patrick Mahomes has shared the teachings he learned from his day that he applies to his own game to this day.
Patrick Mahomes is a man of many talents. In high school, he used to play basketball, baseball, and football. In college, he followed up with baseball and football. He finally chose to direct his attention to playing football.
ADVERTISEMENT
Article continues below this ad
Even though he does not play baseball anymore, he has applied a lot of it to his current endeavor. In an interview with GQ sports, he highlighted the teaching he learned to play baseball with his father. "Playing baseball I used to do side arm, you see all the different type of stuff where I'm throwing it from different arm angles," added the player.
Patrick Mahomes on learning from his father
This is not the learning, he also built arm strength doing long tosses with his father. Pat Mahomes, the father of Patrick Mahomes, was a professional pitcher in the MLB and has an established baseball career.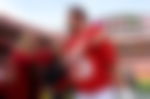 Baseball also helped the quarterback realize that he won't always throw from a perfect surface, but he still had to be accurate. "That definitely applies to my football game," answered Mahomes.
A long career in MLB
ADVERTISEMENT
Article continues below this ad
Patrick Lavon Mahomes, the father of Patrick Mahomes II, played from 1992 to 2003 in Major League Baseball. He made his debut for the Minnesota Twins and played for 5 seasons with them. He played for multiple teams in the later stages of his career, which included the Boston Red Sox and New York Mets, for two seasons each, even making brief stints with Pittsburgh Pirates, Texan Rangers, and Chicago Cubs.
Just like his son, Mahomes Sr. was a three-sport athlete in high school. He decided to take his talents to baseball, quitting basketball and football later on. He even received scholarships for both sports but turned them down.
ADVERTISEMENT
Article continues below this ad
This revelation won't surprise anyone, making throws off-balance, on the wrong foot, or falling down. It is part of the quarterback's package. Many would agree they have seen many do it, but no one quite like Mahomes. It turns out it was the Fortune of the NFL that a young Mahomes Jr. chose to go for football and not the other way round.
Watch This Story: Tom Brady and Aaron Rodgers top NFL jersey sales in the United Kingdom where do Patrick Mahomes and Josh Allen Land
Edited By: Deepika Bhaduri