Months After Tom Brady's Massive Billion Dollar Scandal, Rob Gronkowski in Risk to Face Huge Crypto Lawsuit
Published 01/18/2023, 4:30 PM EST
The crypto market has been on the up and down and down for the last couple of months. While the FTX scandal rocked the foundation of the digital exchange industry, people incurred huge losses on their initial investments. Even for a big-name star like Tom Brady, there were serious repercussions. After losing millions, the ambassador of the firm got wrapped up in the fight facing legal action for his involvement in the promotion of the platform. Now, it seems like Rob Gronkowski might also fall in the same ditch.
Brady was among the list of stars like Stephen Curry, Naomi Osaka, Larry David and many more, to get sued by FTX users. The QB was also the stake owner of the now-bankrupt, FTX. Now his favorite target on the field, Gronk, might follow in his footsteps by being involved in a crypto lawsuit as well.
Rob Gronkowski risks involvement in a lawsuit
ADVERTISEMENT
Article continues below this ad
Voyager Digital, which is in Chapter 11 proceedings, is a subject of a lawsuit, as per NBCSports. The plaintiffs, in this case, are seeking action against Dallas Mavericks owner Mark Cuban for the promotion of said firm. However, the defendant has issued paperwork to bring Gronk to testify. They provided a subpoena to the former Super Bowl champion last month. He came on board as a brand ambassador.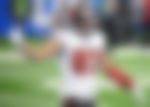 At least for now, they have not named the retired TE a defendant in the class-action lawsuit. Yet, according to reports surrounding the court filing and an email, the plaintiff is considering going after the 33-year-old.
ADVERTISEMENT
Article continues below this ad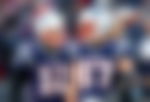 The Athletic reported that the court has allowed the plaintiffs until February 24, to submit an amended complaint against the firm. The Plaintiffs' attorney Moskowitz revealed, "He is not a named defendant yet, but the court gave us until Feb. 24 to file an amended complaint against Voyager (such as adding defendants, claims and plaintiffs), we know he was a 'Brand Ambassador' for Voyager who 'promoted' the unsecured securities (the 'interest accounts'). We served him with a third-party subpoena, and we have named all of the FTX 'Brand Ambassadors' in our pending federal class action."
ADVERTISEMENT
Article continues below this ad
There have been no remarks on the case from Gronkowski or his agent, Drew Rosenhaus.
Watch this story: Rob Gronkowski trash talks Eli Manning outside the sports of football.